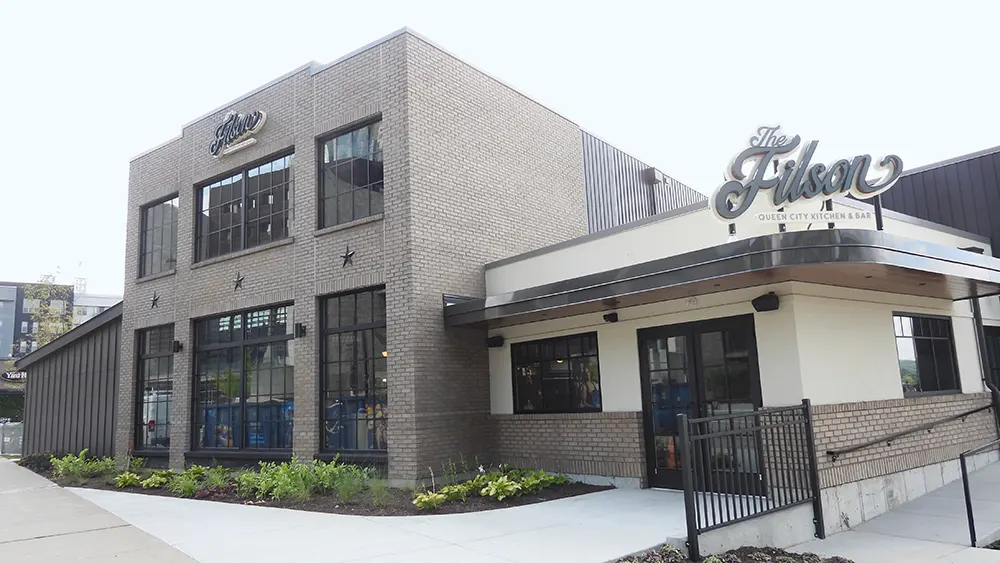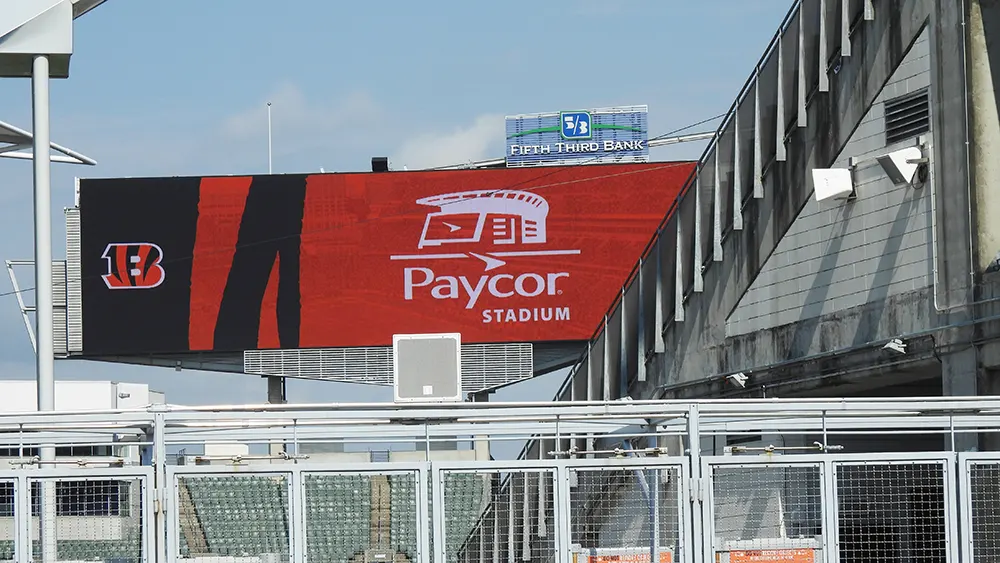 Progress Report: Q3 2022
The Banks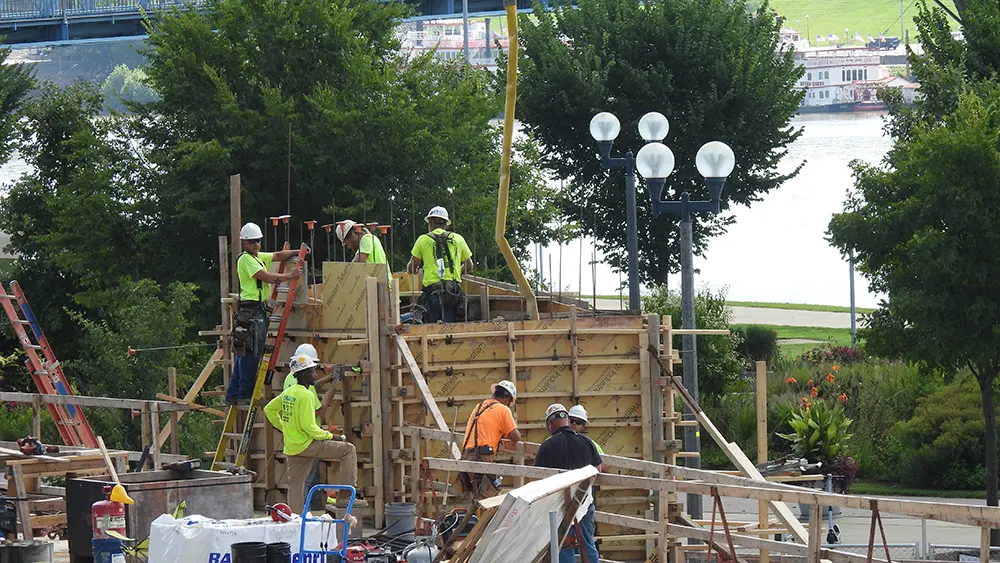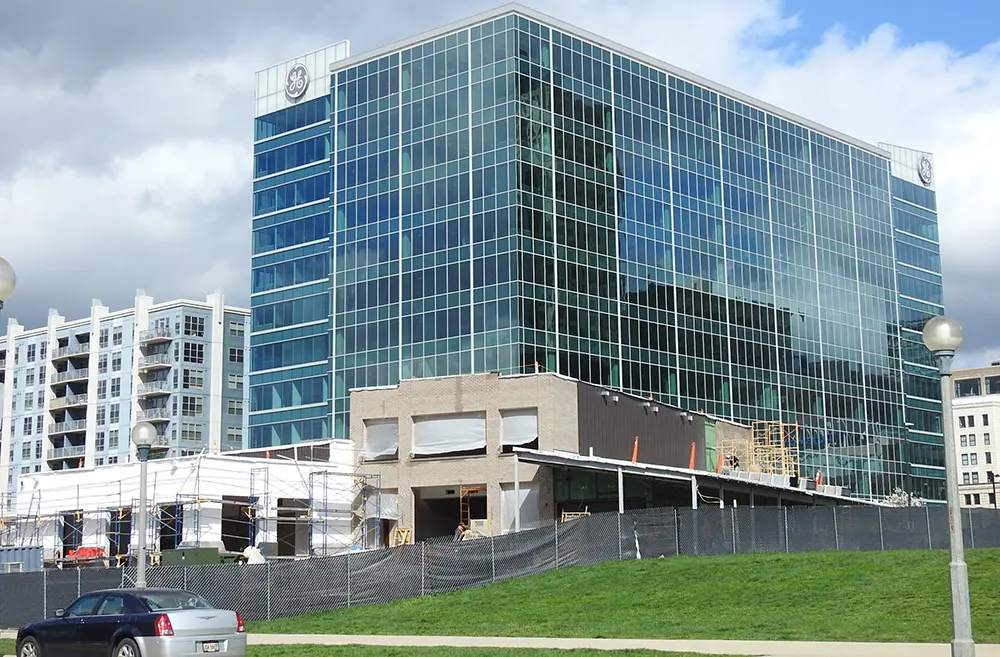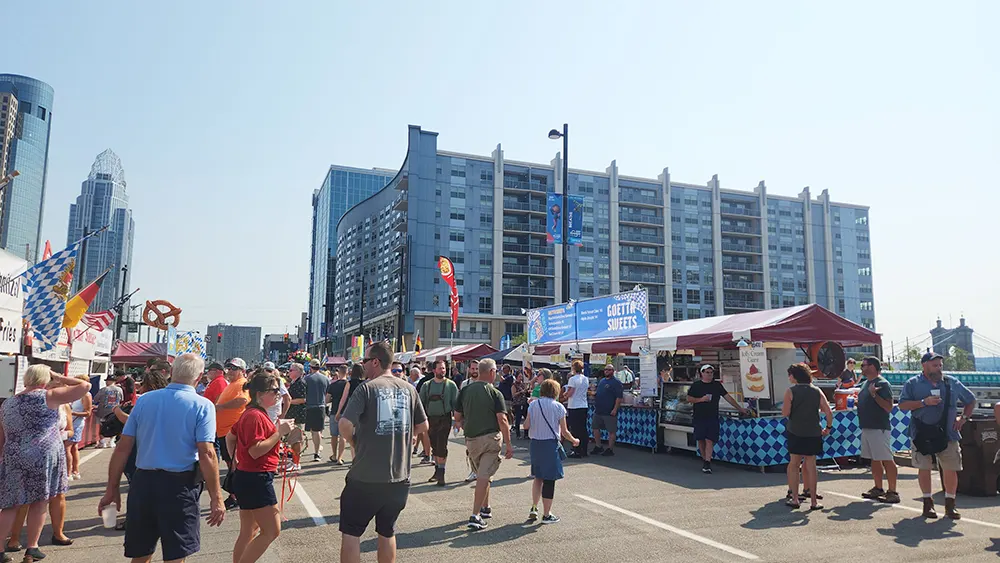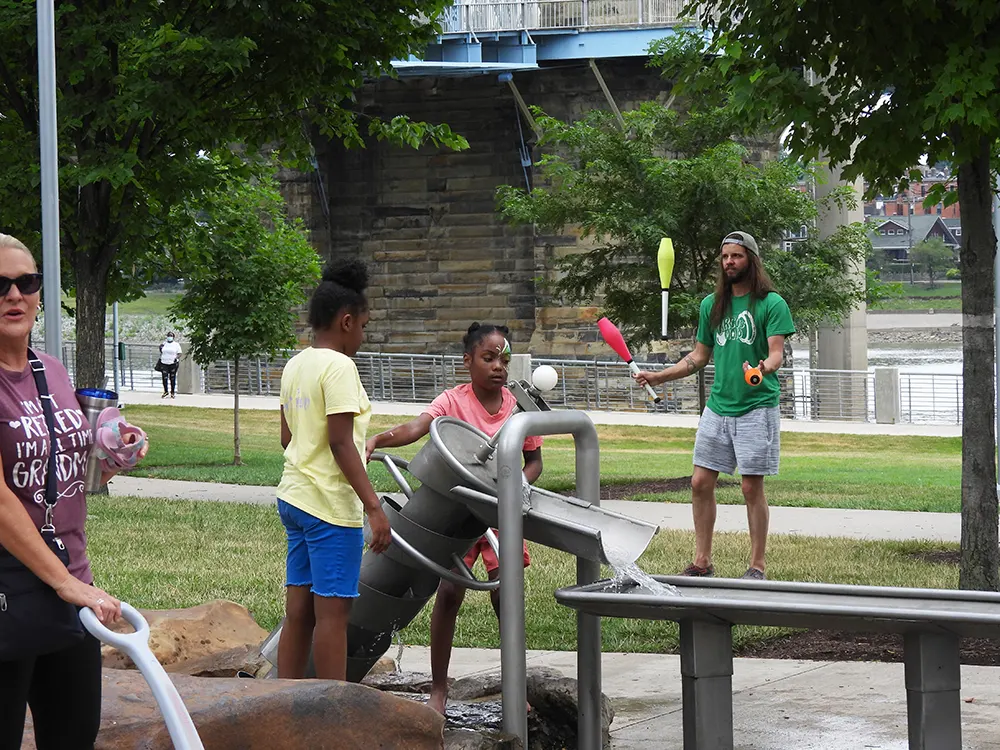 The Banks Project:
Q3 2022 Progress
Summer months of July, August, and September were full of activity at The Banks.
The Cincinnati Black Music Walk of Fame inducted four honorees during a ceremony in July.
The Filson Queen City Kitchen & Bar (Lot 19) opened in September.
Crews focused on Lot 28 construction for the permanent home for the Cincinnati Black Music Walk of Fame.
Design got underway on the Variable Message Signage Phase III; this phase will provide parking guidance to identify available spaces in the Central Riverfront Garage.
Special events at The Banks in third quarter included the Cincinnati Black Music Walk of Fame induction ceremony and Cincinnati Music Festival in July. Crowds visited Riverfest, Oktoberfest and Kroger Wellness Festival; and witnessed the debut of Paycor Stadium as the new name for the Bengals home field in September.
THIS PAGE—Left: Workers celebrate their safety record over lunch. Center: Crowds stroll along Walnut and Main between Second and Third Streets for this year's Oktoberfest. Right: Juggler entertains at Family Fun Days in Smale Riverfront Park.
Project Pillars
Economic Inclusion
Phase I, II, IIIA, IIIB and IIIC Small Business Enterprise (SBE) participation 1/1/08 through 9/30/22.

Phase I, II, IIIA and IIIB Disadvantaged Business Enterprise (DBE)
Goal/participation varied by project, between 4% and 9%.
Money paid to SBE and DBE contractors 1/1/08 through 9/30/22.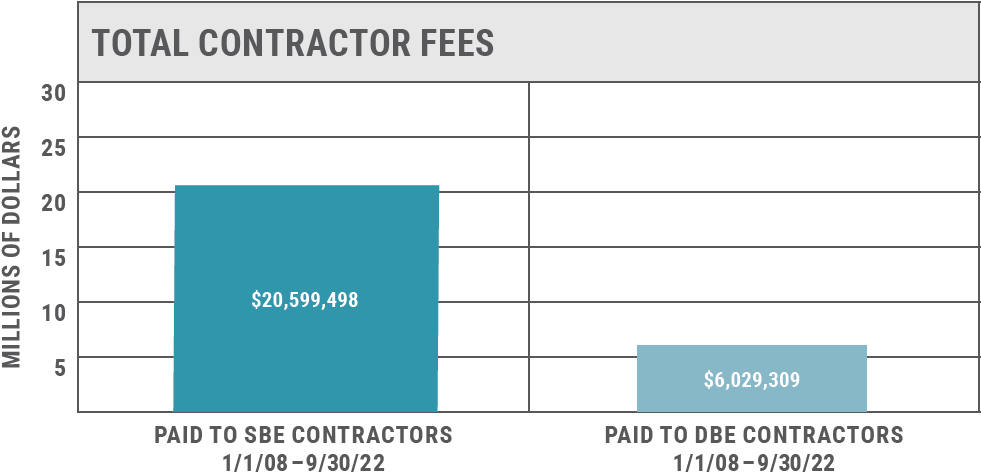 Percentage of workforce living within the 26-county Consolidated Metropolitan Statistical Area*
* Phase I, II, IIIA, IIIB, and VMS Phase II from 1/1/08 through 8/31/22. There are no local residency participation goals for the project.
Combined Minority and Women Workforce Participation 1/1/22 through 8/31/22 for Phase IIIC
Female: 4.24%
Minority: 17.65%
Safety
Public Parties construction safety hours for all phases from 1/1/08 through 9/30/22.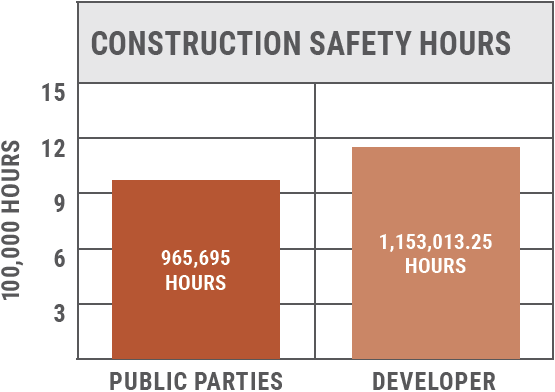 Budget
The Public Parties project work remained within budget.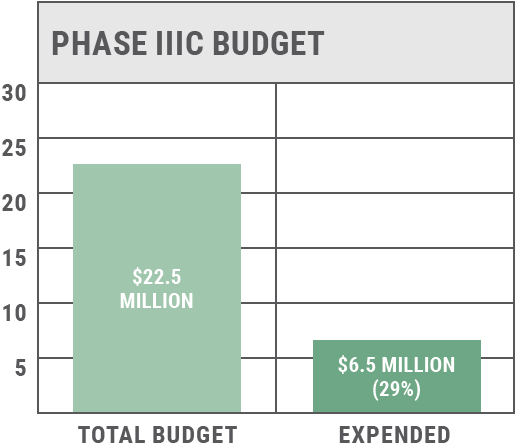 Schedule
All Public Parties work is on schedule for 2022.
Additional Information
July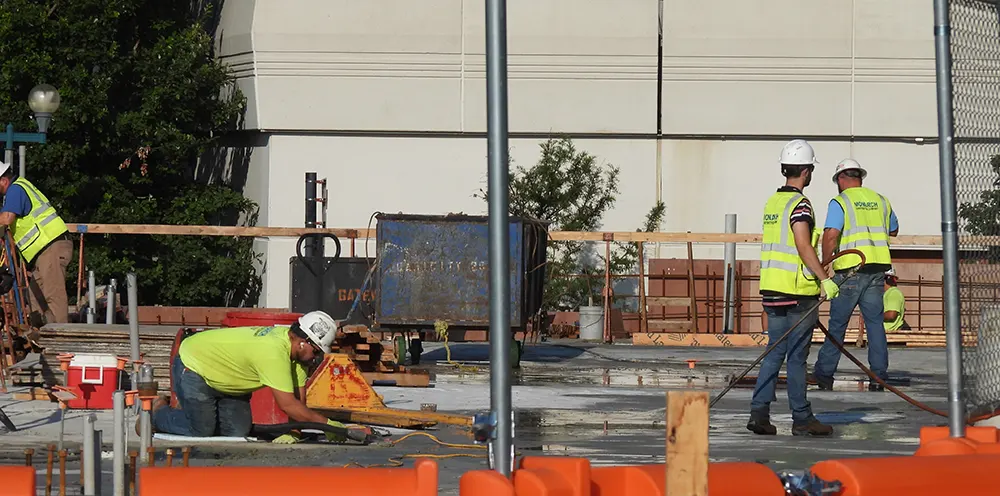 A puppeteer at Family Fun Days entertained young and young at heart in Smale Riverfront Park in July.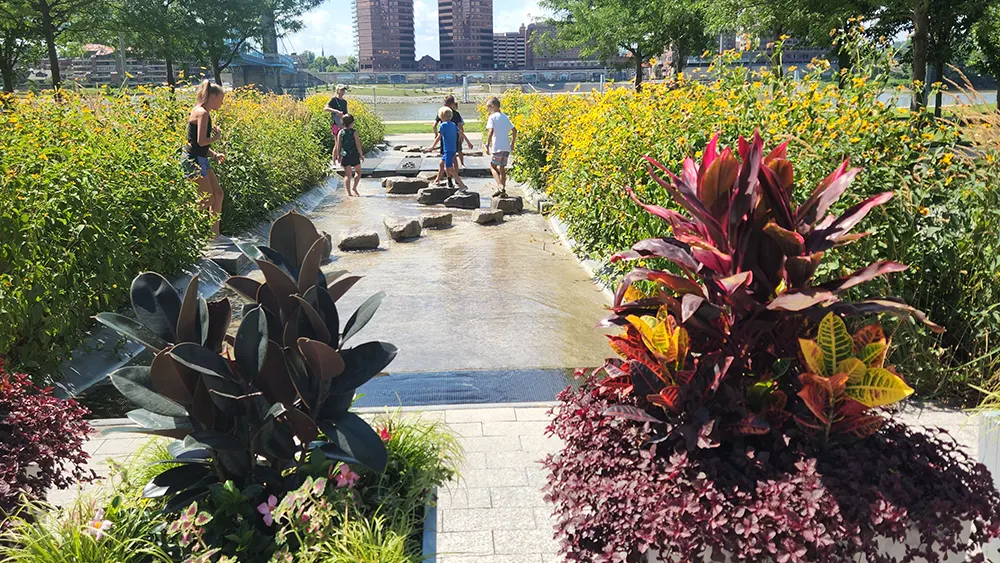 Smale Riverfront Park's stream attracts children of all ages.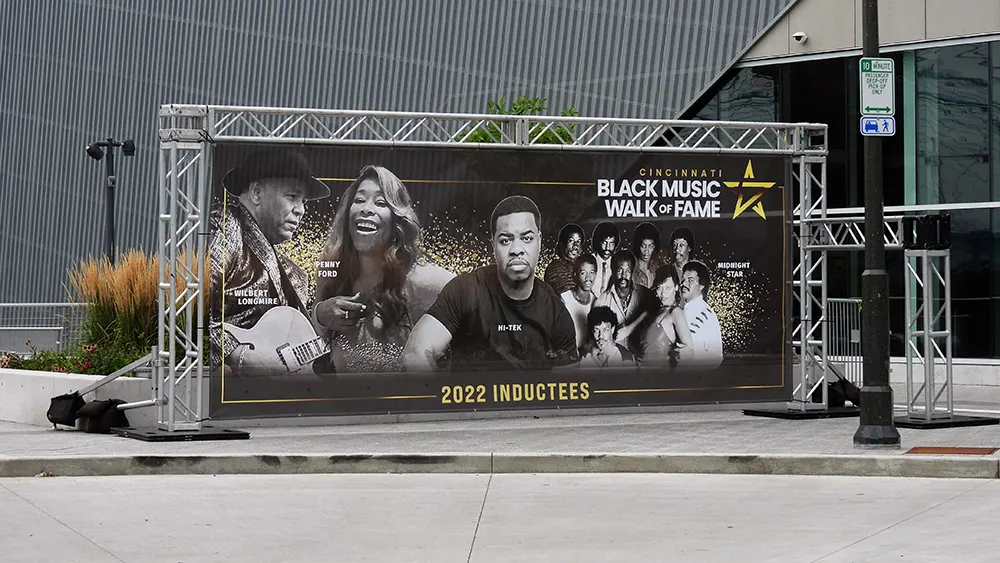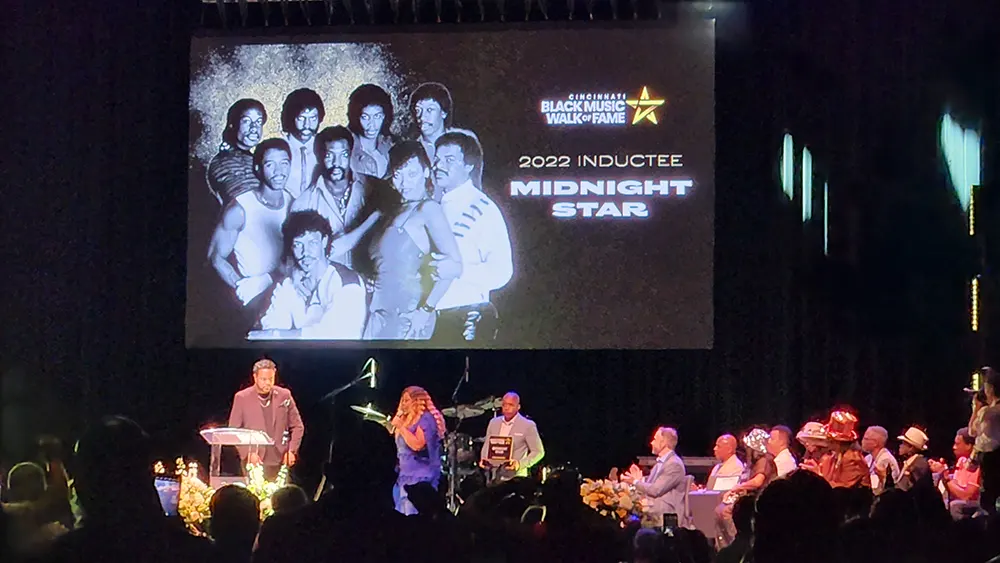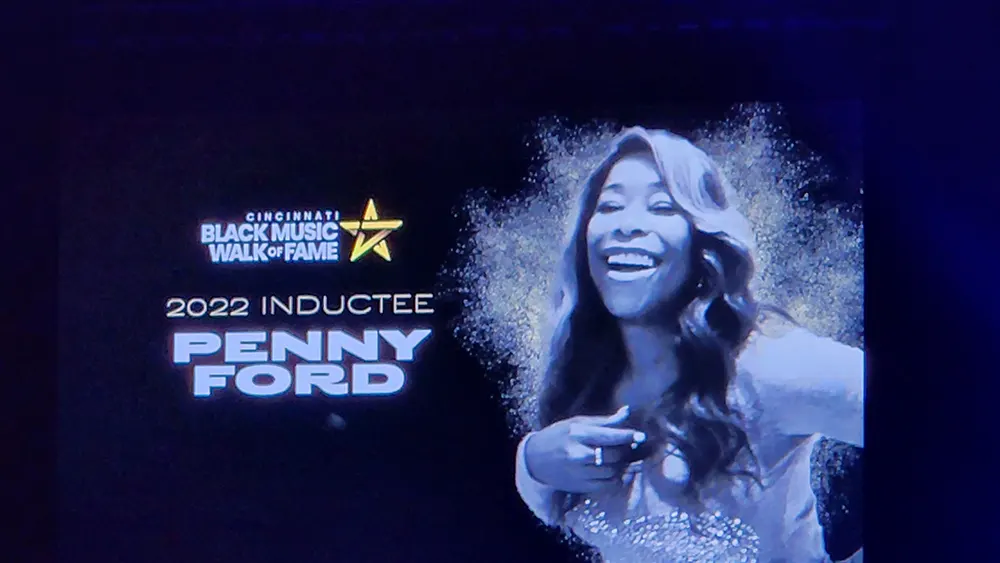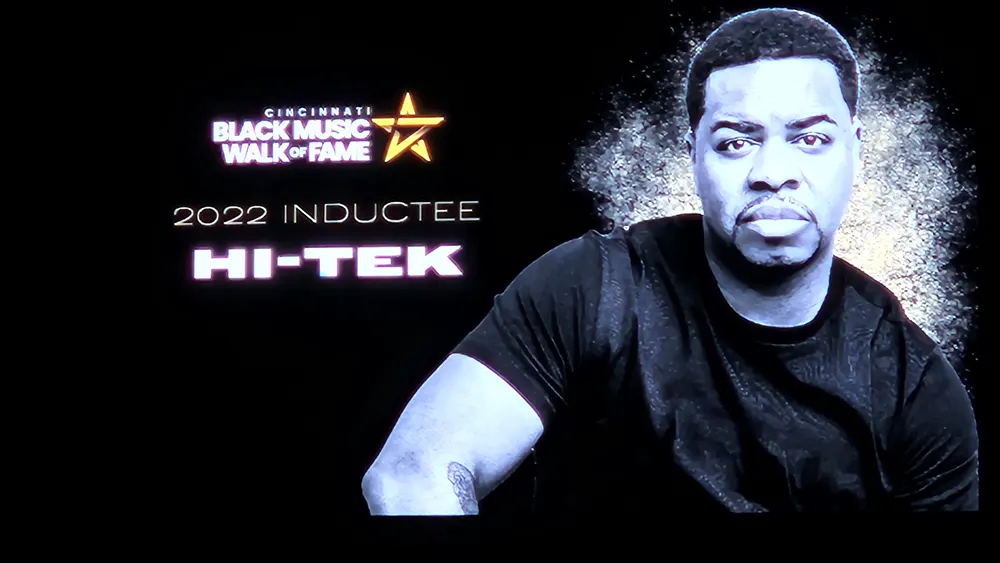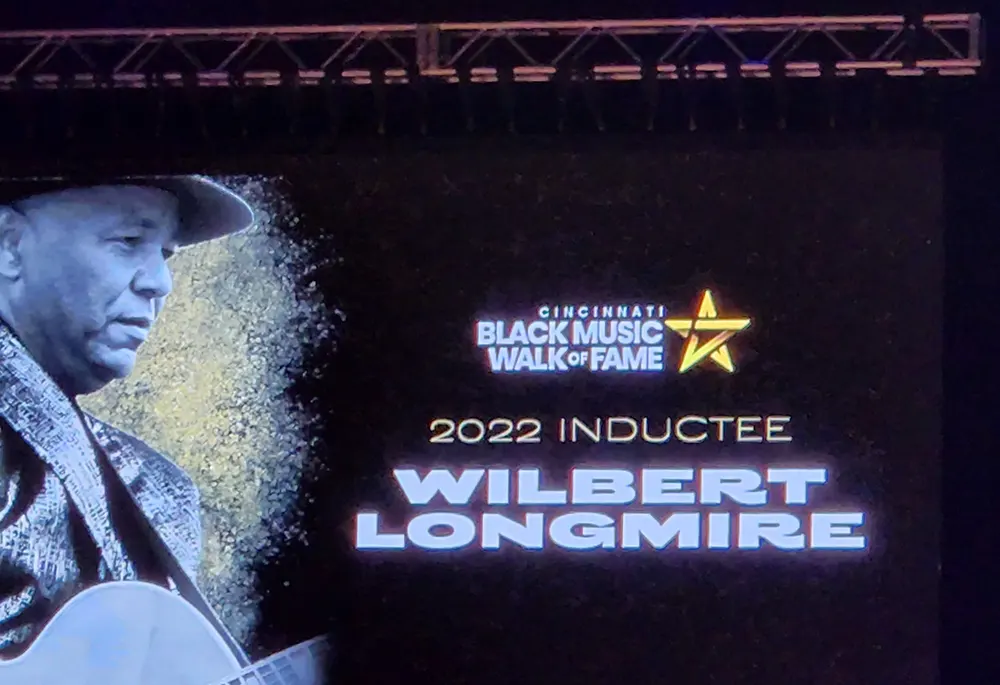 August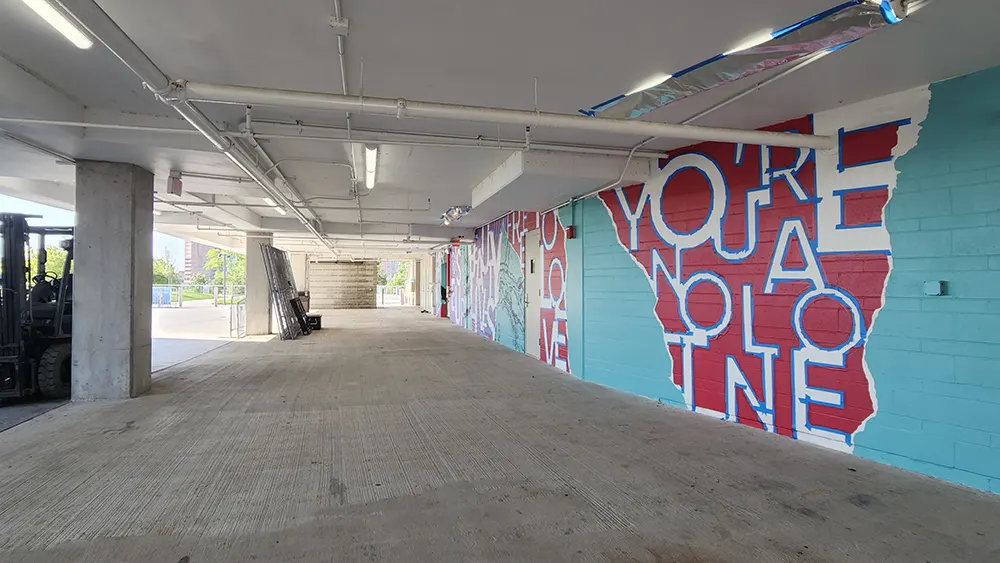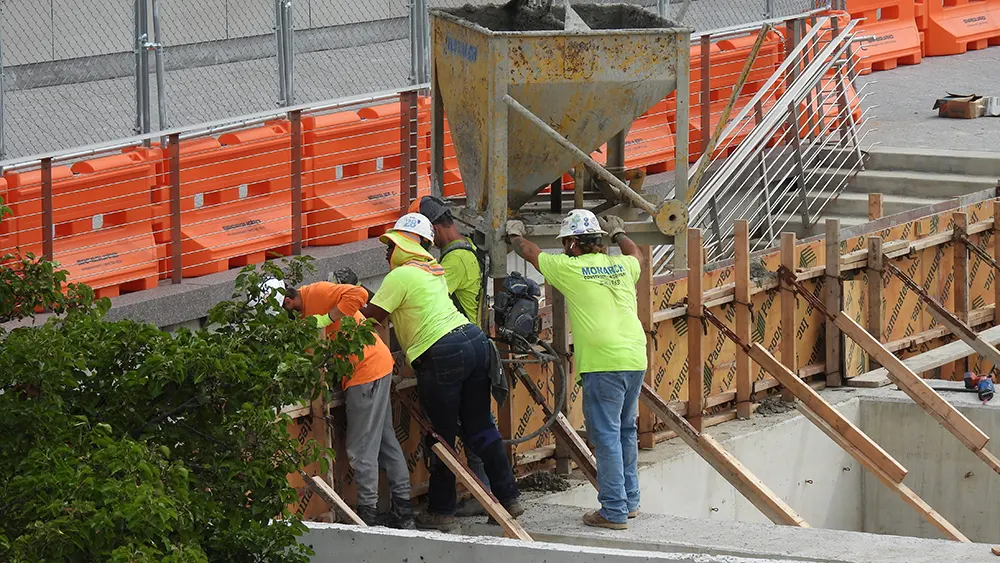 Crews set forms for a concrete pour for a Cincinnati Black Music Walk of Fame wall.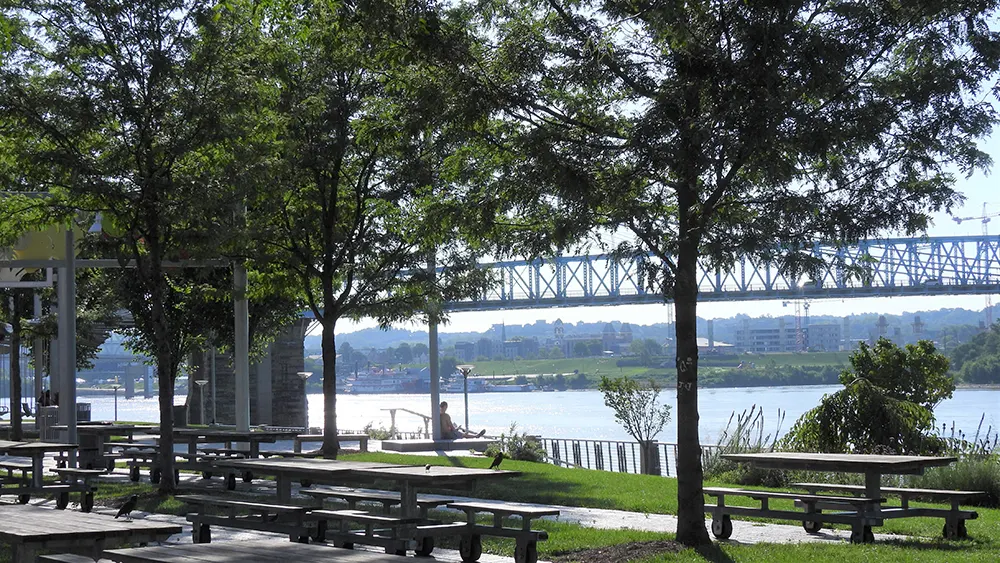 River watching from Smale Riverfront Park and the Castellini Esplanade.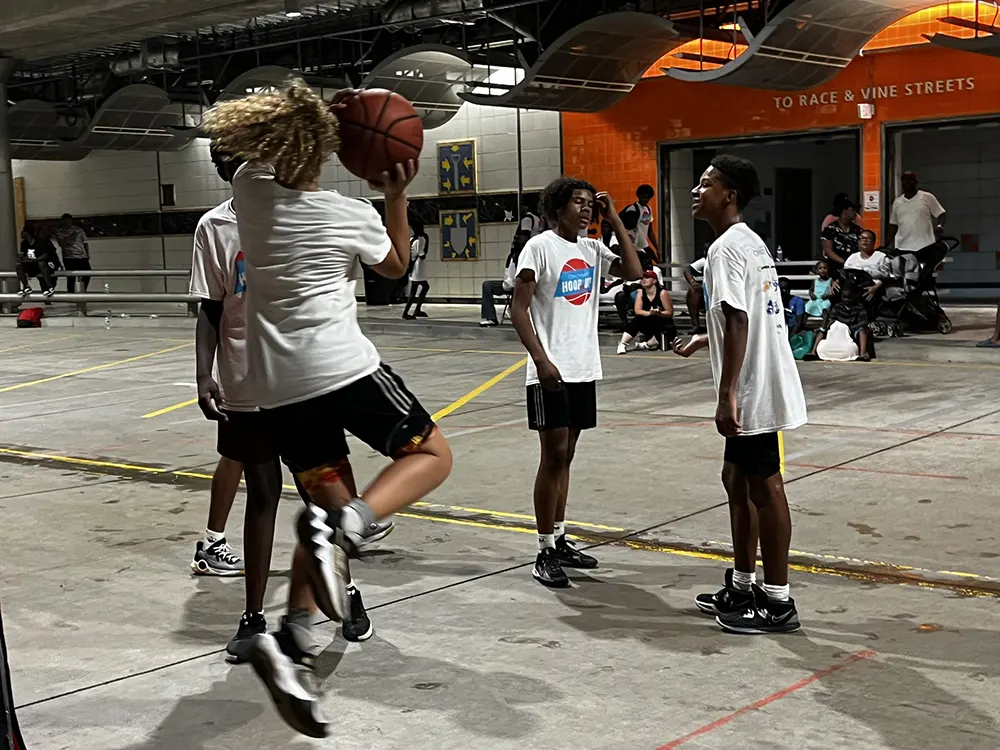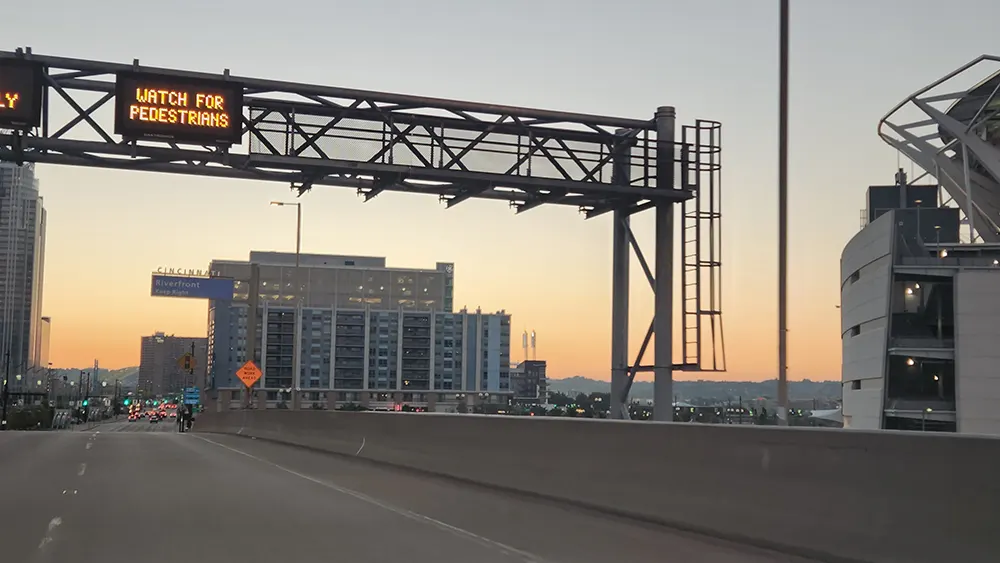 Variable Message Signage reminds drivers to watch for pedestrians.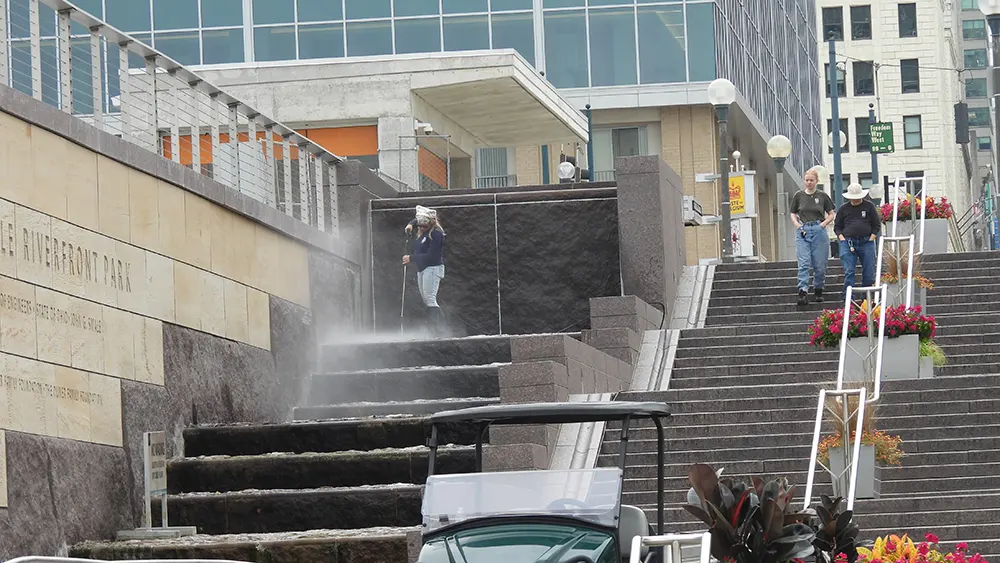 Cincinnati Parks team member cleans the Vine Street steps.
September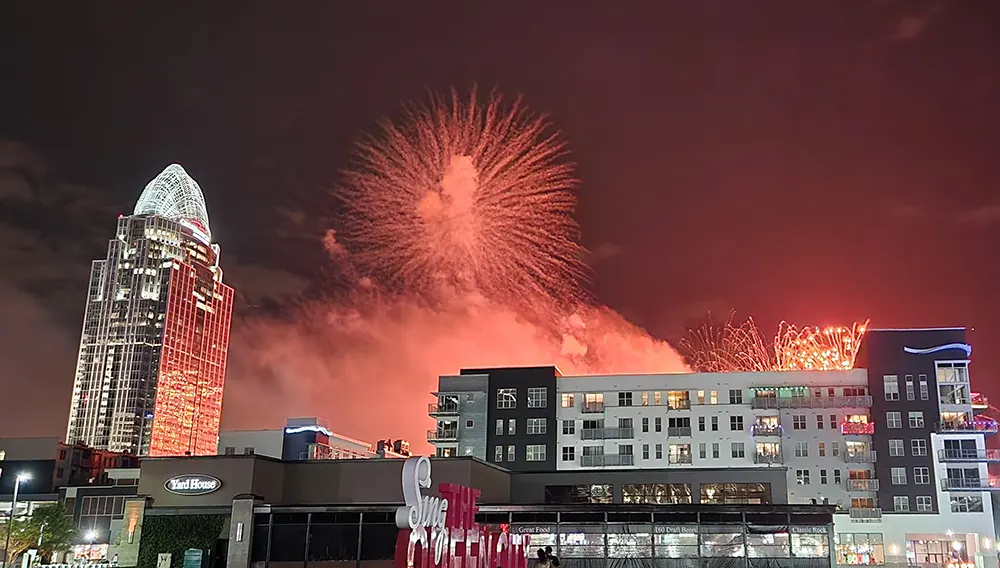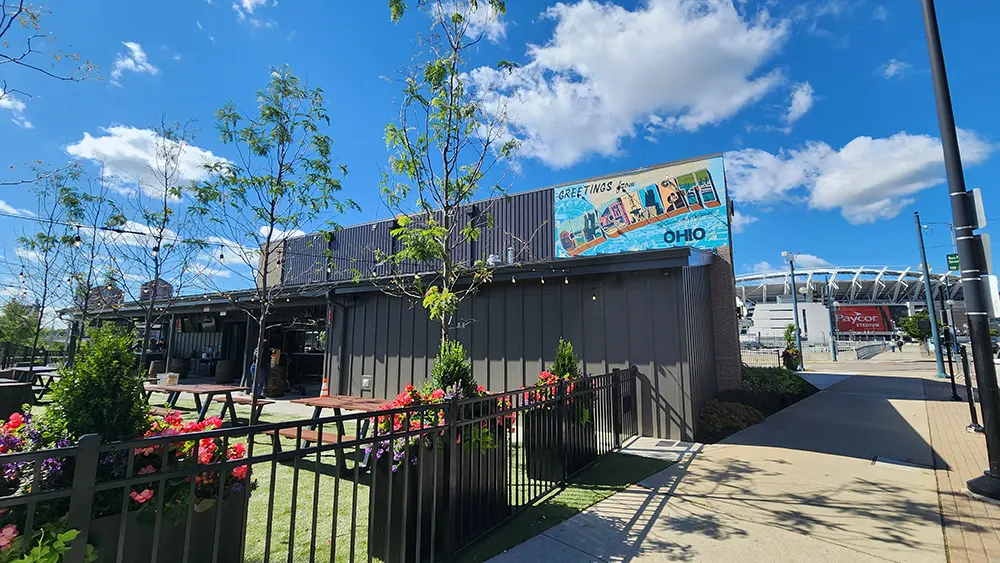 The Filson Queen City Kitchen & Bar opened for business at Freedom Way and Rosa Parks Street in September.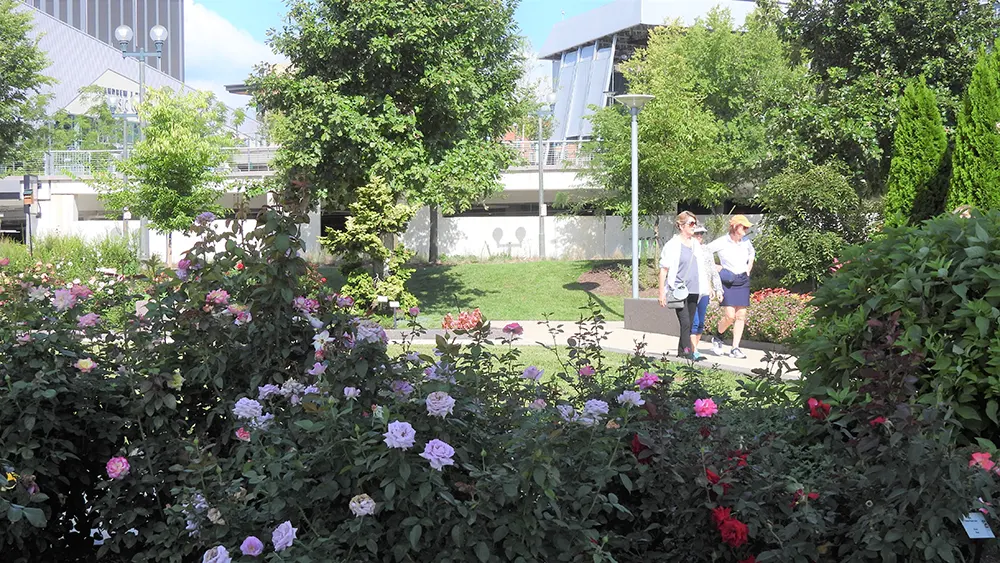 Fall stroll in Smale Park's Rose Garden.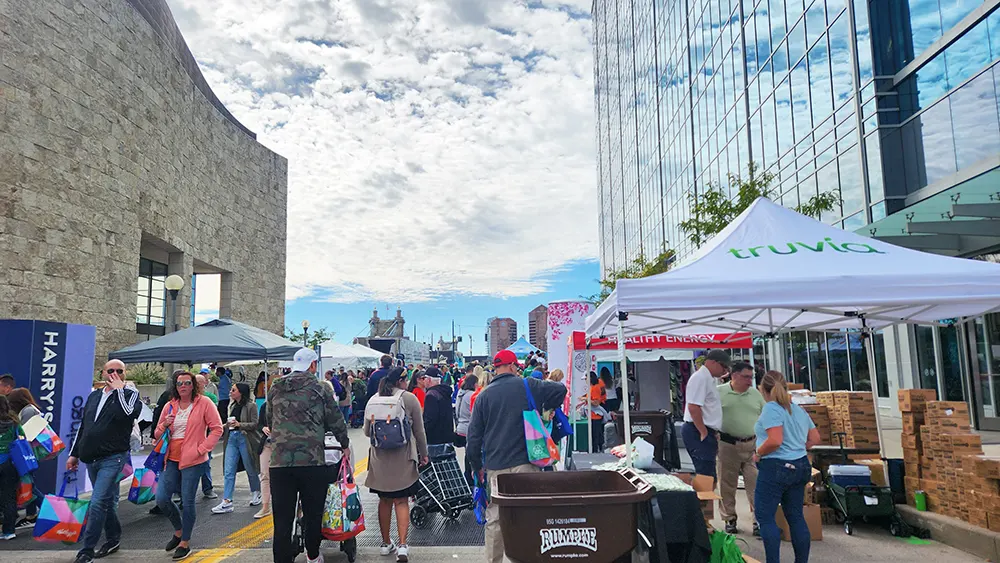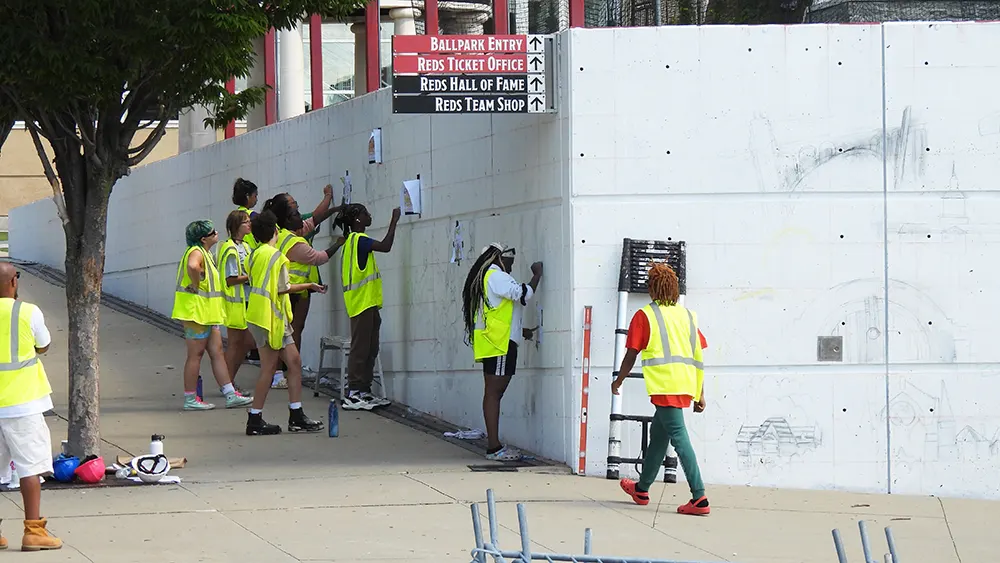 Mural in progress, outside Great American Ball Park.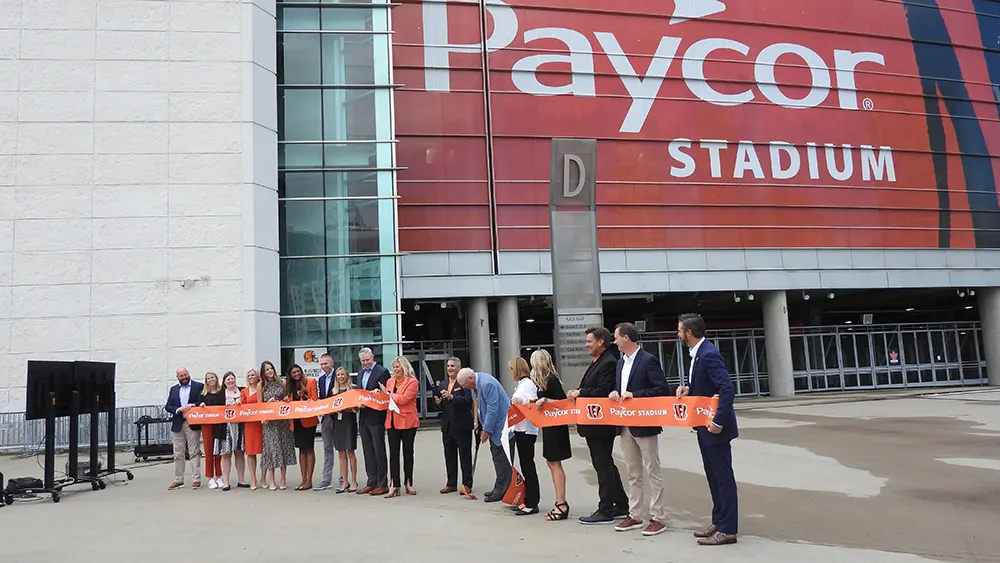 Officials cut the ribbon on the newly named Paycor Stadium.
Communications
www
• TOTAL VISITOR SESSIONS: 4,647
• AVERAGE MONTHLY SESSIONS: 1,549
• TOTAL PAGE VIEWS: 6,644
• MONTHLY PARKING PAGE VIEWS: 1,137
• AVERAGE DURATION: 1:16 minutes
Additional Media Information
Further details are available here.
* Impressions equals the number of times users saw the tweet on Twitter.
‡ Engagements is the total number of times users have interacted with a tweet, including retweets, replies, follows, and likes.
What's Next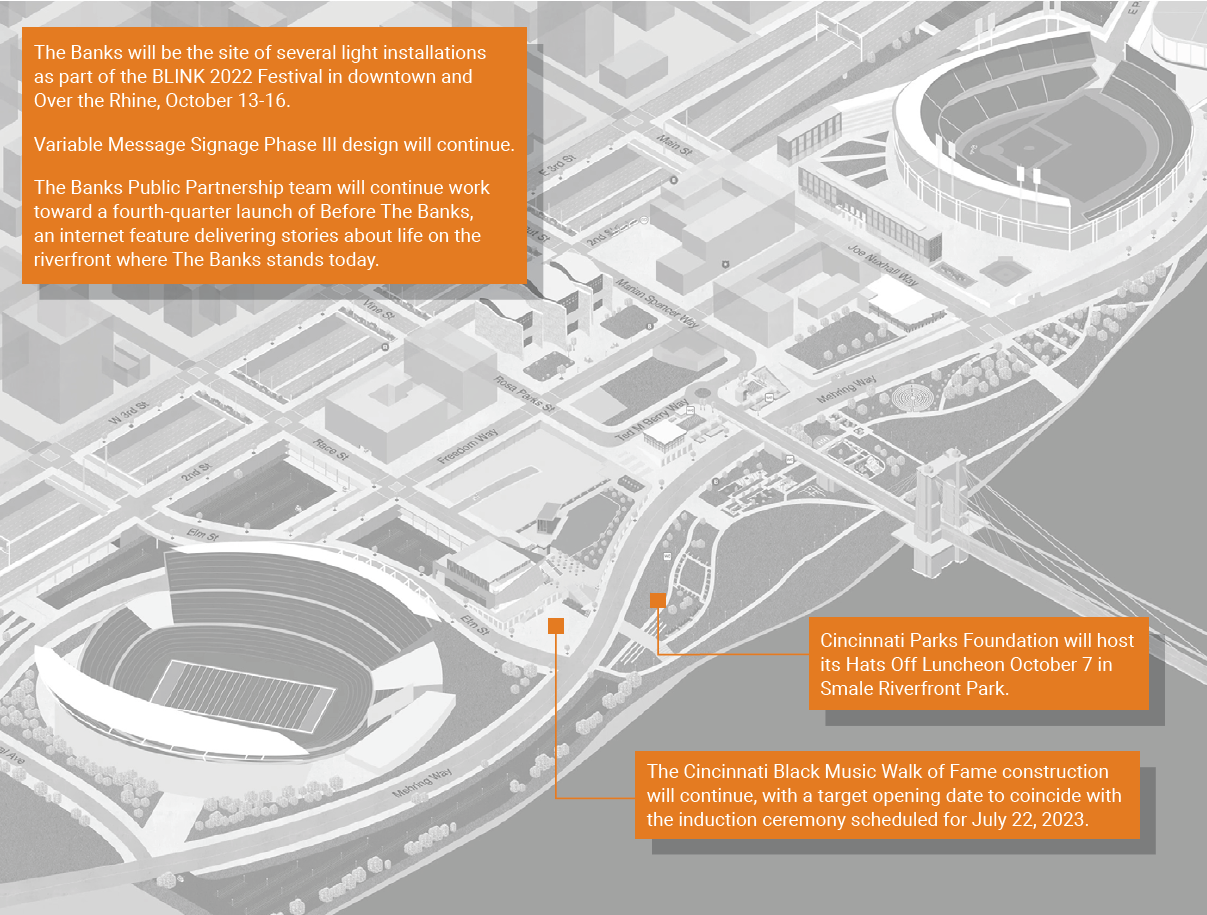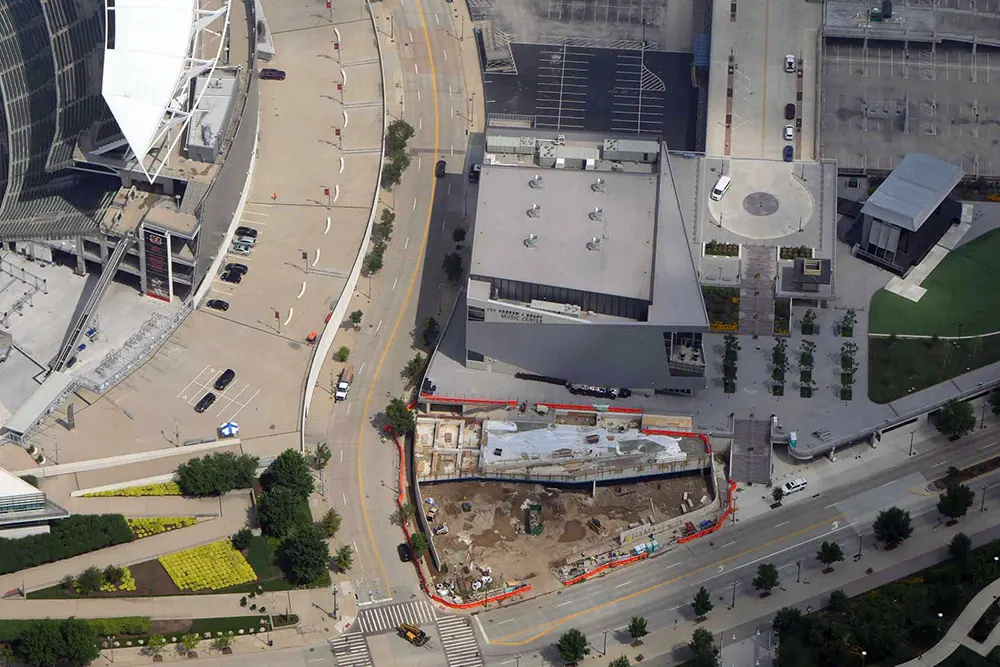 Aerial view of Brady Music Center and Lot 28 construction.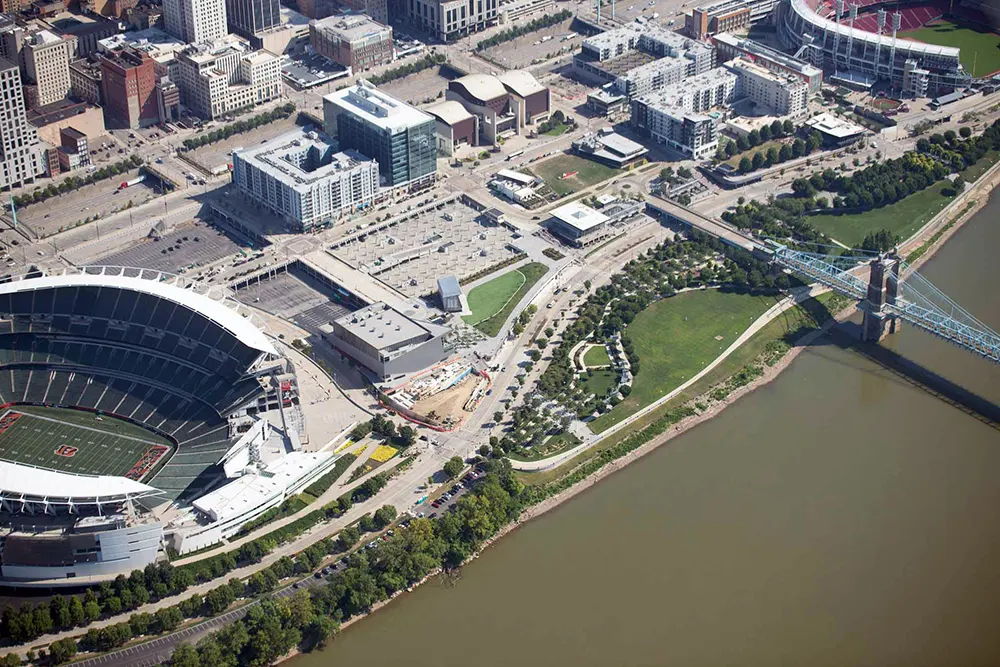 Aerial view of The Banks from the southwest.