Progress report: Q3 2023
The Banks Public Partnership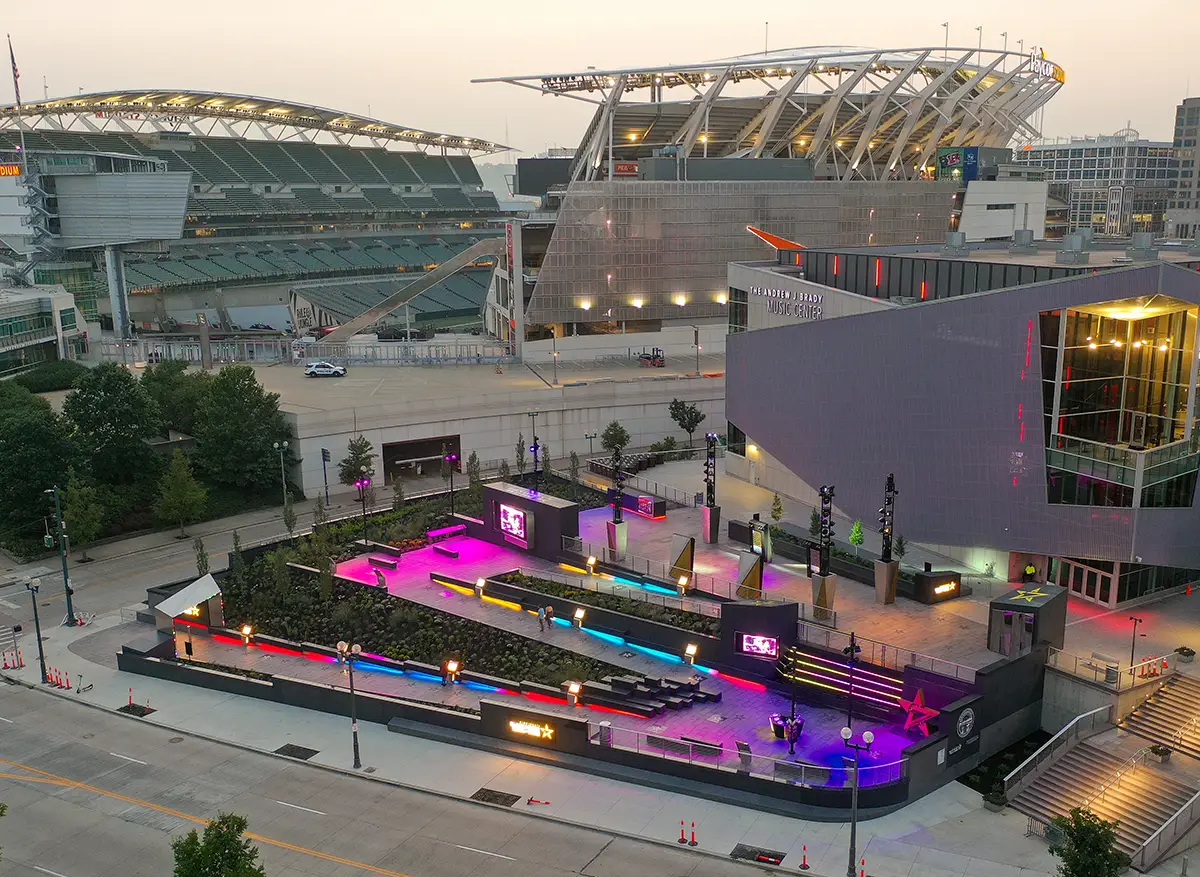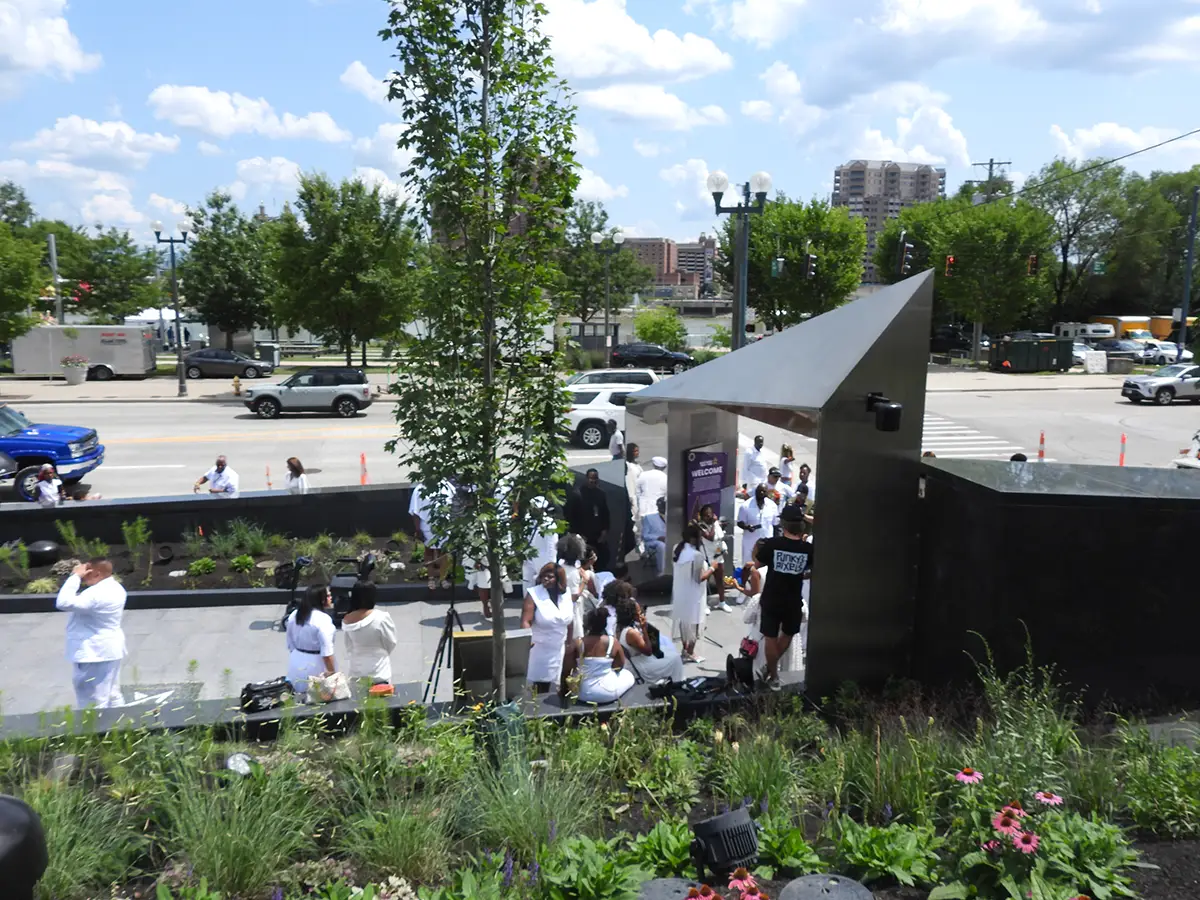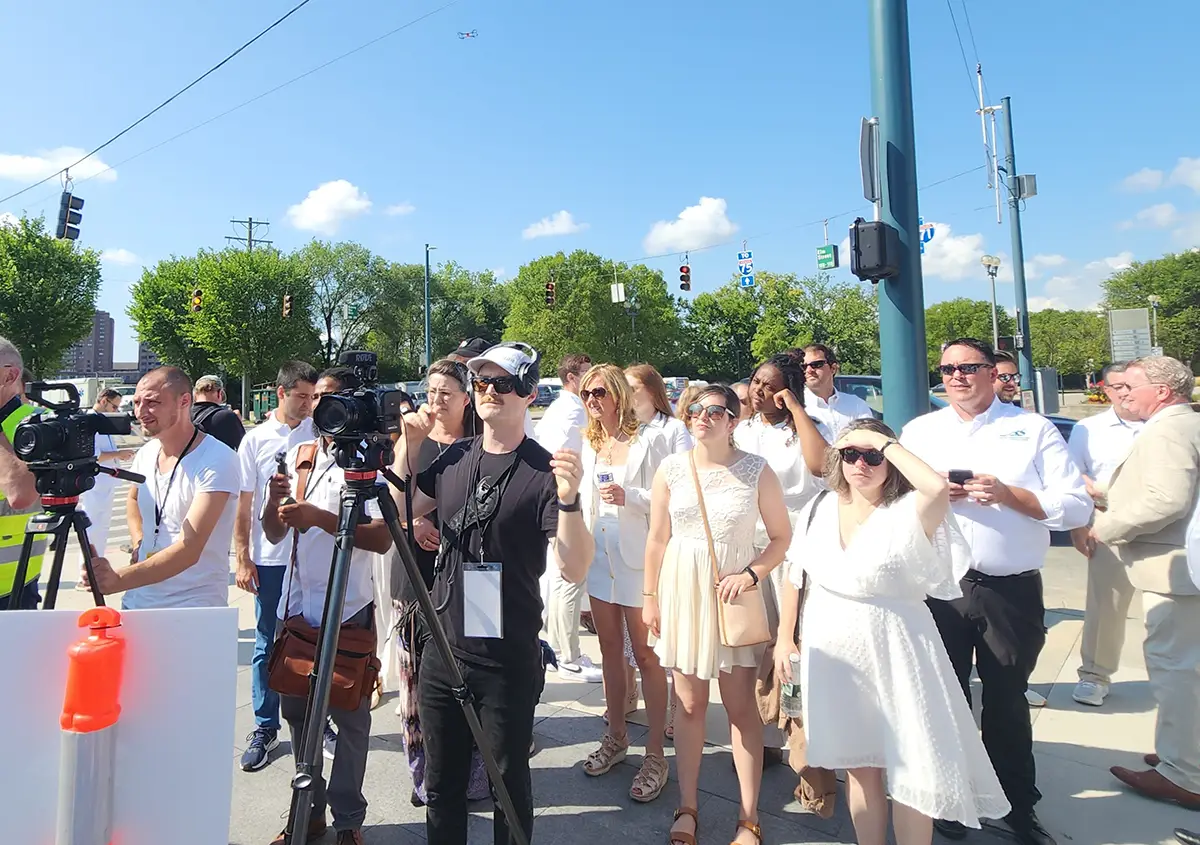 PHOTOS—Main: The Cincinnati Black Music Walk of Fame welcomed enthusiastic crowds on July 22 for an afternoon of celebration and musical experiences. Photo courtesy of Messer Construction. Upper right: Visitors on opening day of the Cincinnati Black Music Walk of Fame enter through the archway at the corner of Elm Street and Mehring Way. Lower right: Cincinnati Black Music Walk of Fame on July 22, 2023, drew a large audience, including media.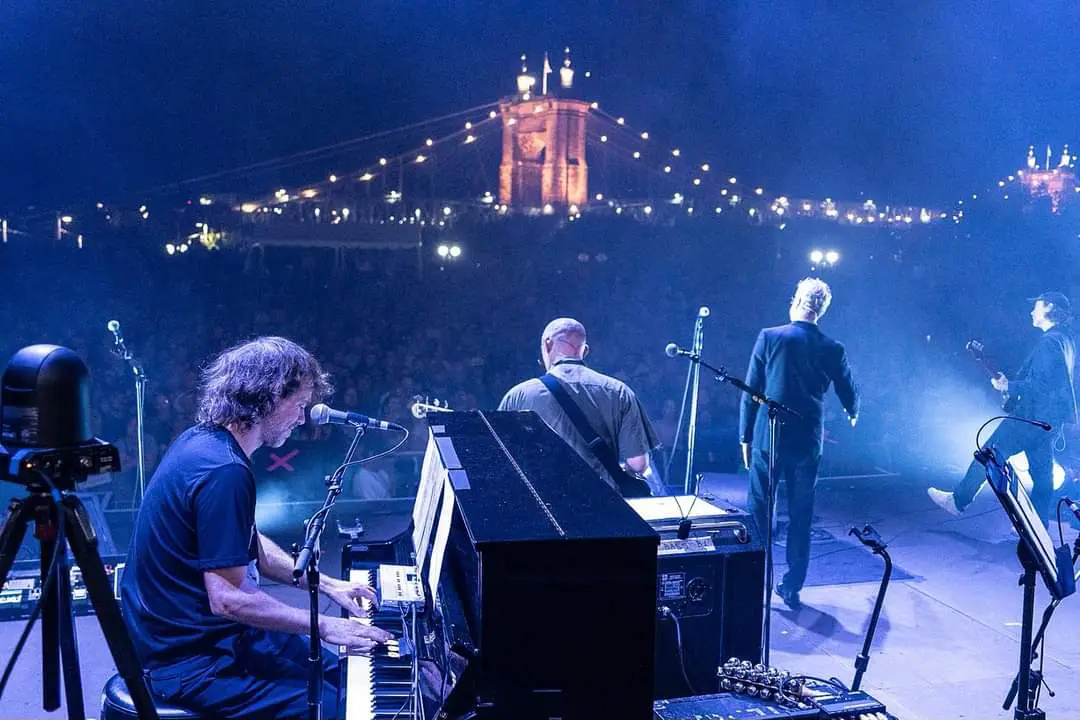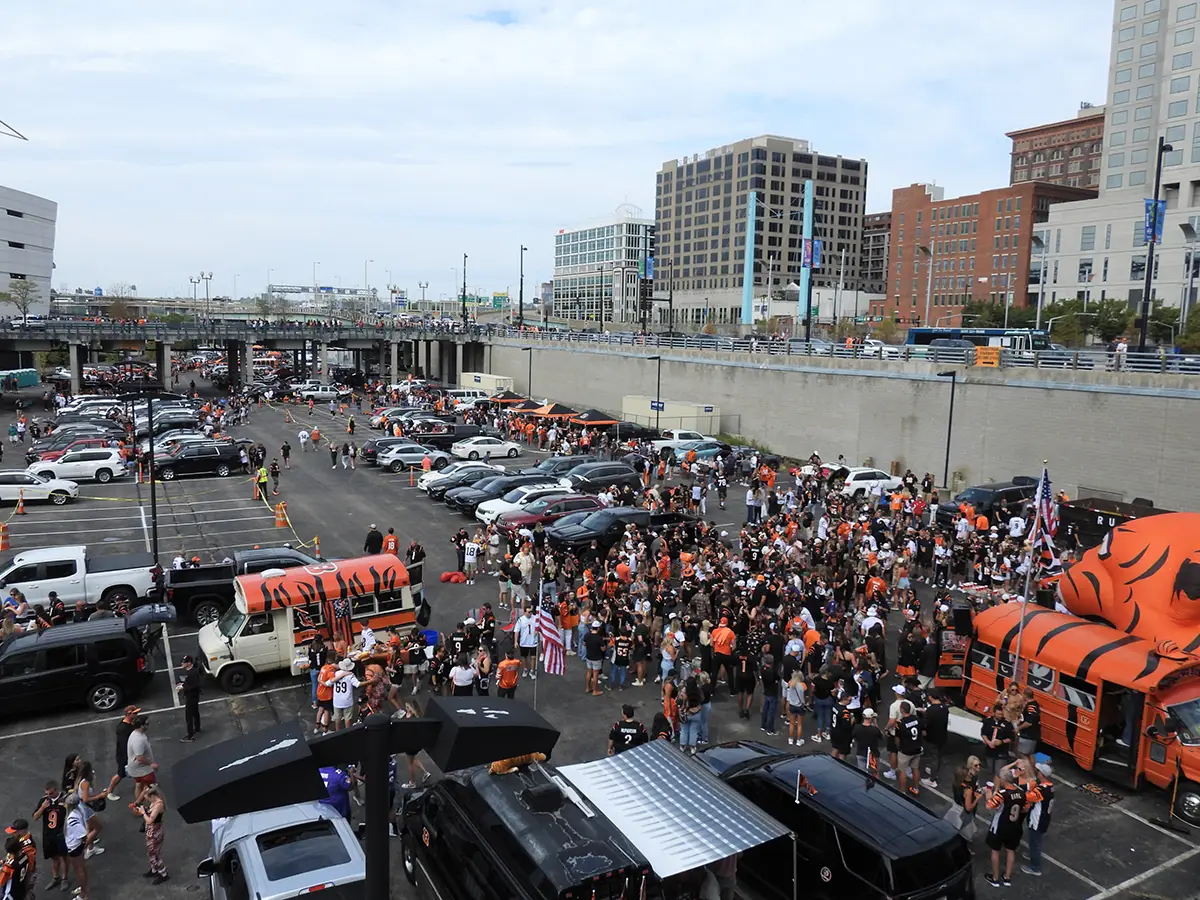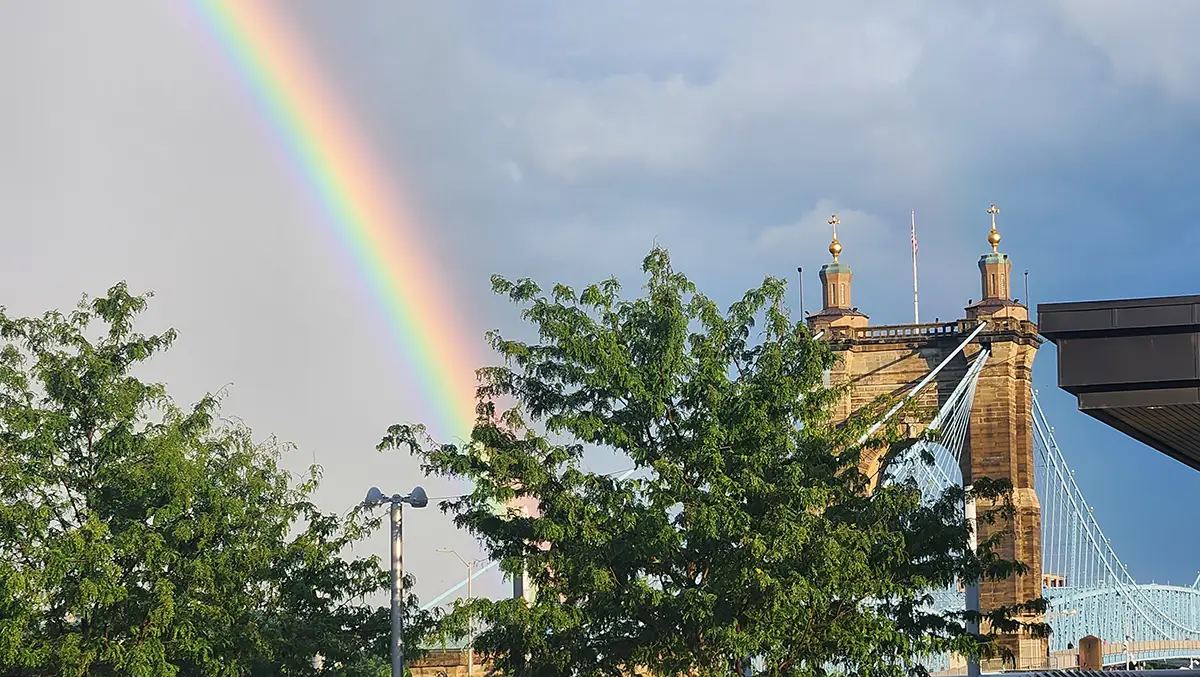 Summertime…and the livin' was BUSY at The Banks!
Public Parties construction of the Cincinnati Black Music Walk of Fame concluded, capped by an entertainment-filled ribbon cutting ceremony and the induction of four additional Black music honorees on July 22.
Business at The Banks was also fueled this quarter by:

Smale Riverfront Park's hosting Family Fun Days.
Cincinnati Reds welcoming fans to Great American Ball Park for a winning season.
The Brady Center hosting the Homecoming concert, featuring National.
The Celtic Festival's closing a rainy July weekend with a rainbow.
Red Leprechaun announcing its October opening.
The FCC Run Walk getting underway along the riverfront.
Rockin' the Roebling concert series wrapping up in September.
BetMGM Sportsbook opening at the corner of Second Street and Joe Nuxhall Way.
Kroger hosting a two-day Wellness Festival.
Cincinnati Bengals playing Monday Night Football at Paycor Stadium in September.
PHOTOS—Left: Homecoming Concert on the Brady Center lawn combines with a September evening's view of the Roebling Bridge. Center: Fans tailgate in Lot B prior to the Bengals appearance on Monday Night Football in September. Right: Celtic Festival closed with a beautiful rainbow in July.
---
Project Pillars
Economic Inclusion
Phase I, II, IIIA, IIIB and IIIC Small Business Enterprise (SBE) participation 1/1/08 through 9/30/23.

Phase I, II, IIIA and IIIB Disadvantaged Business Enterprise (DBE)
Goal/participation varied by project, between 4% and 9%.
Money paid to SBE and DBE contractors 1/1/08 through 9/30/23.

Percentage of workforce living within the 26-county Consolidated Metropolitan Statistical Area*
* Phase I, II, IIIA, IIIB, and VMS Phase II from 1/1/08 through 9/30/23. There are no local residency participation goals for the project.
Combined Minority and Women Workforce Participation 1/1/22 through 9/30/23 for Phase IIIC
Female: 3.6%
Minority: 20.32%
Safety
Public Parties construction safety hours for all phases from 1/1/08 through 9/30/23.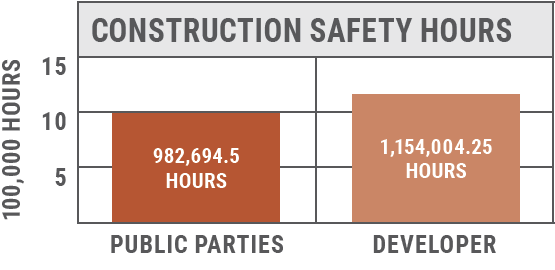 Budget
The Public Parties project work remained within budget.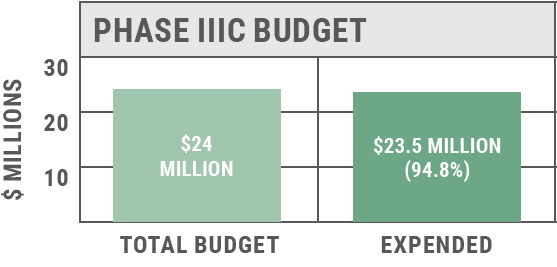 Schedule
All Public Parties work is on schedule for 2023.
Additional Information
---
Cincinnati Black
Music Walk of Fame
On Saturday, July 22, 2023, the Cincinnati Black Music Walk of Fame opened to the public with great fanfare and the induction of four new honorees into the newest tourist attraction at The Banks. Since the April, 2021 news conference announcing the project, to the January, 2022 start of construction, and through the July, 2023 grand opening ceremonies—the Cincinnati Black Music Walk of Fame welcomes visitors daily. The attraction now completes the corner of Mehring Way and Elm Street with an interactive outdoor exhibit appealing to anyone with music in their heart and in their soul. With gratitude to Hamilton County, City of Cincinnati and Cincinnati Parks, Procter & Gamble and numerous generous sponsors, the Cincinnati Black Music Walk of Fame welcomes everyone to honor the giants of the industry and celebrate their ties to the Cincinnati area and audiences around the globe.
Public Parties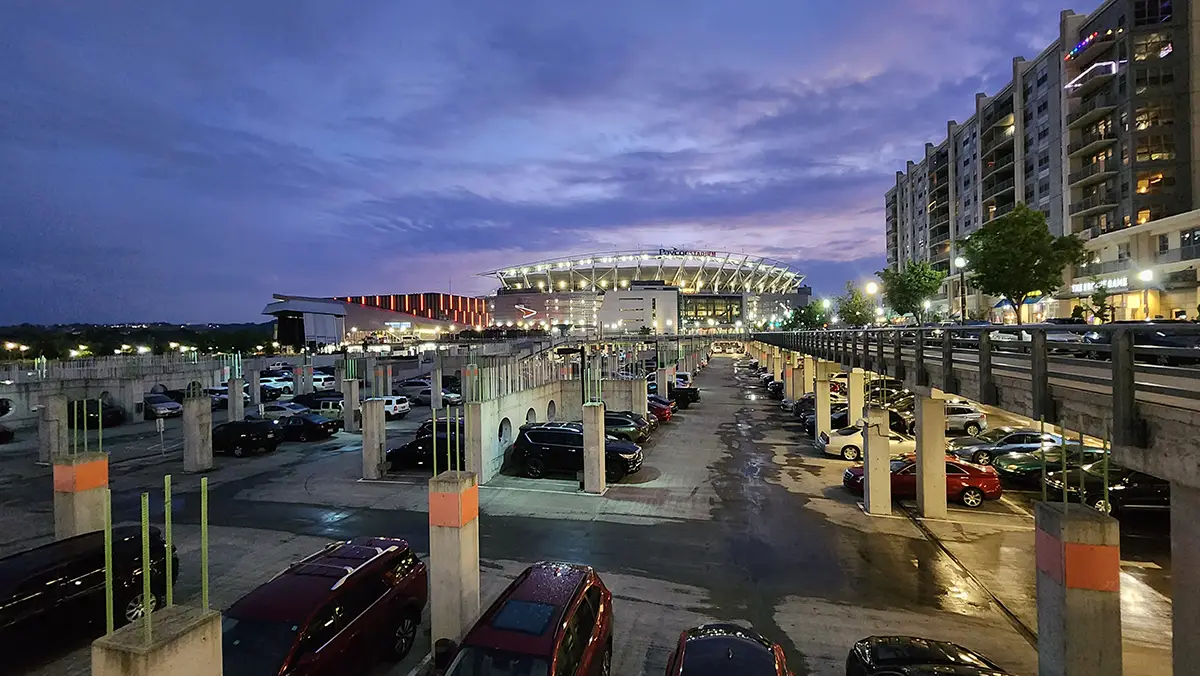 Developer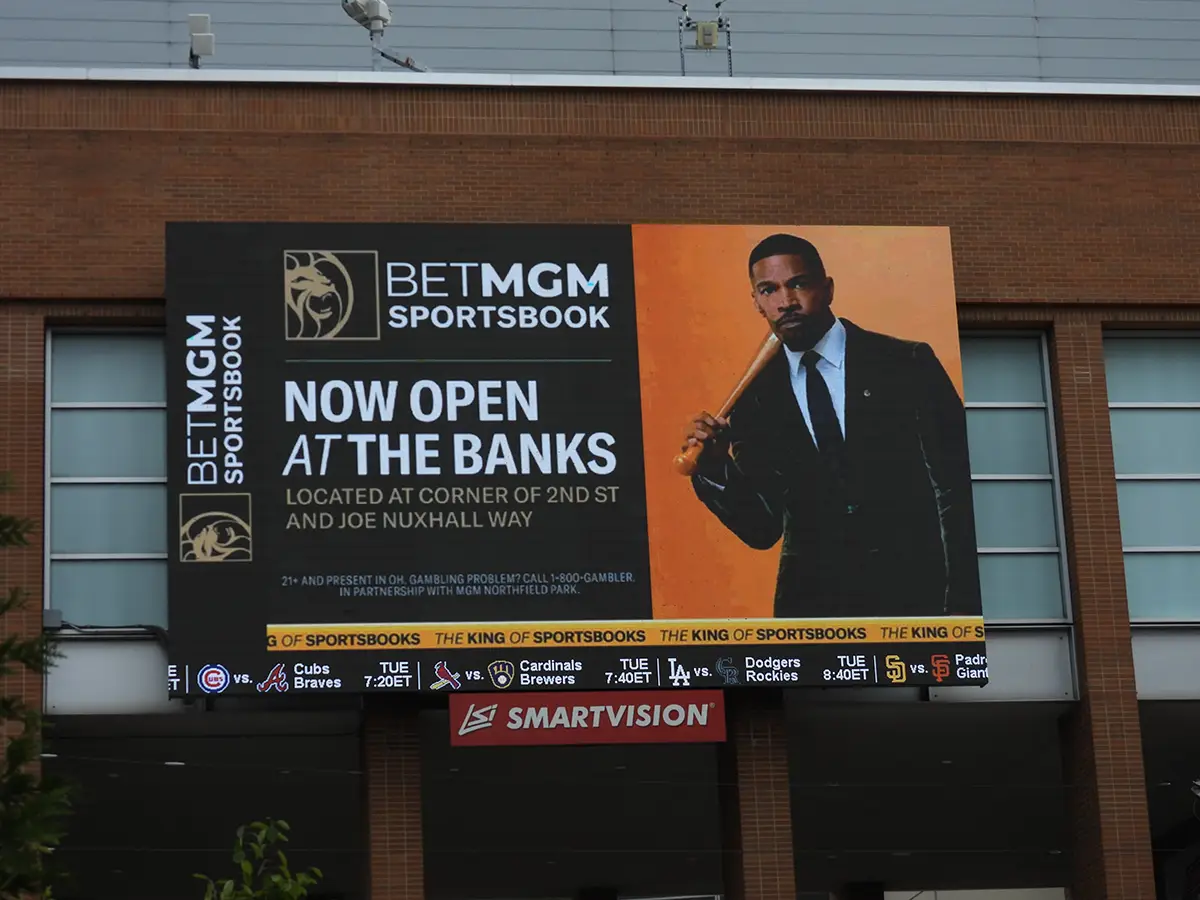 BetMGM SportsBook advertised its location at the corner of Joe Nuxhall Way and East Second Street.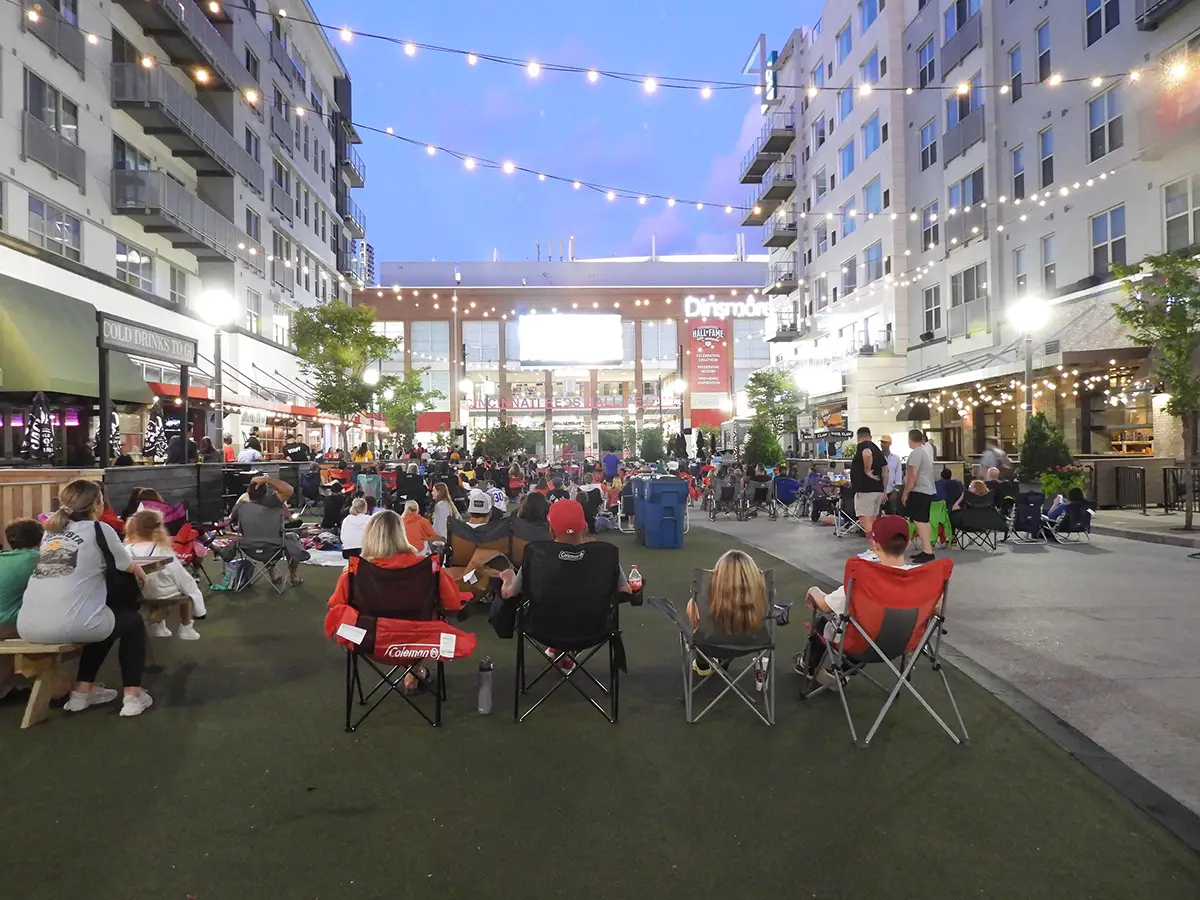 Baseball fans young and old gathered in the DORA to watch "Sandlot" on an August evening.
Parks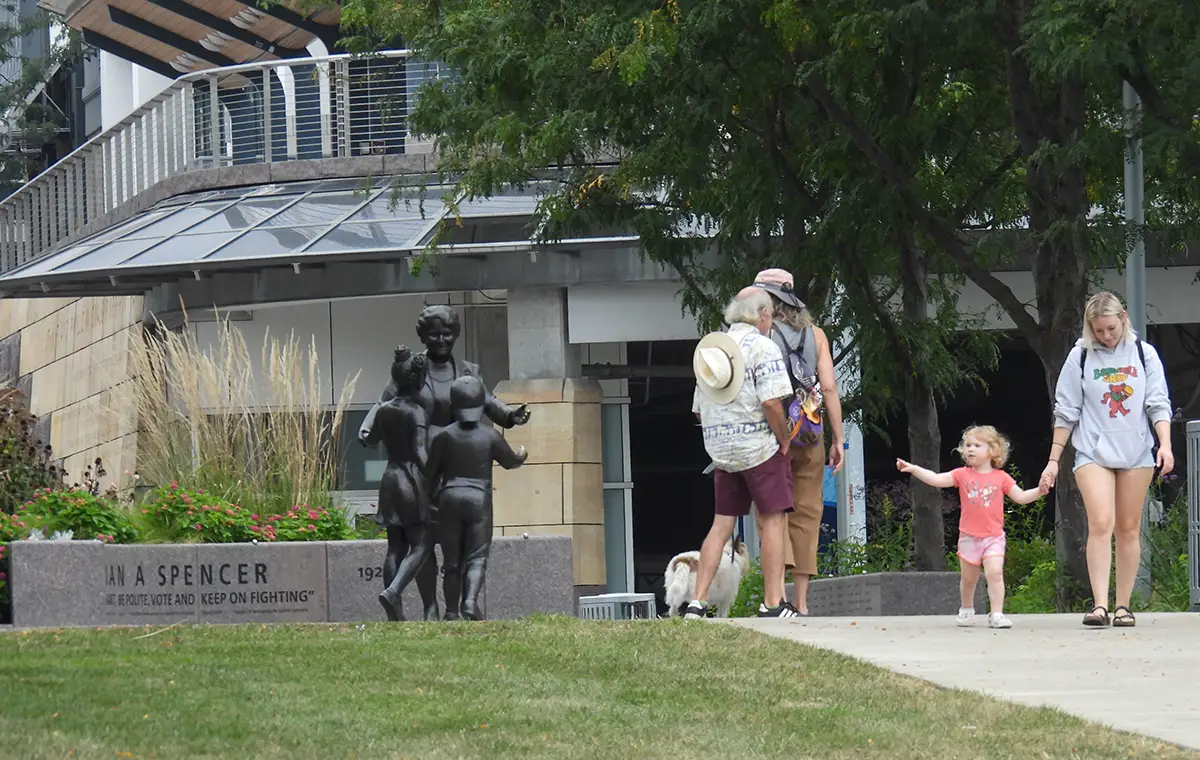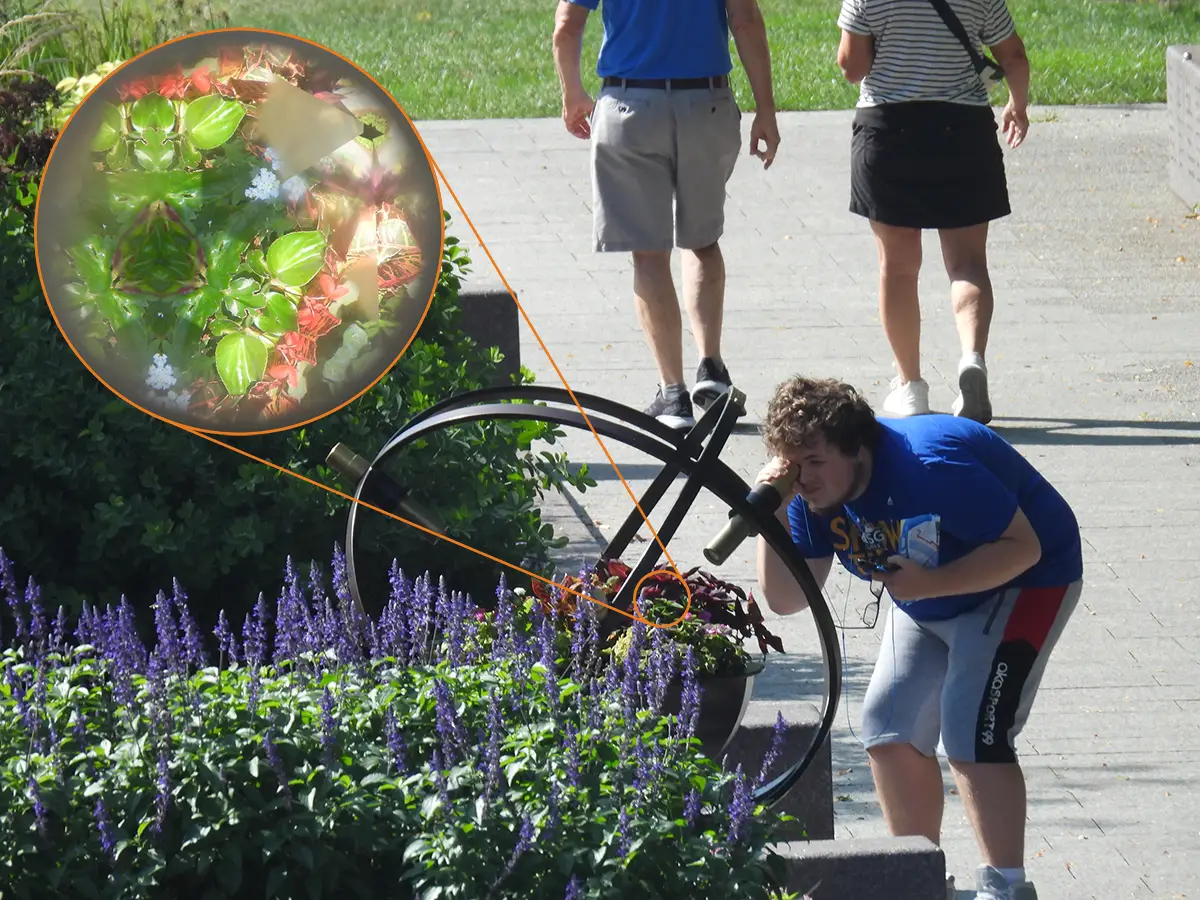 Kaleidoscope offers an interesting view in the Women's Garden in Smale Riverfront Park.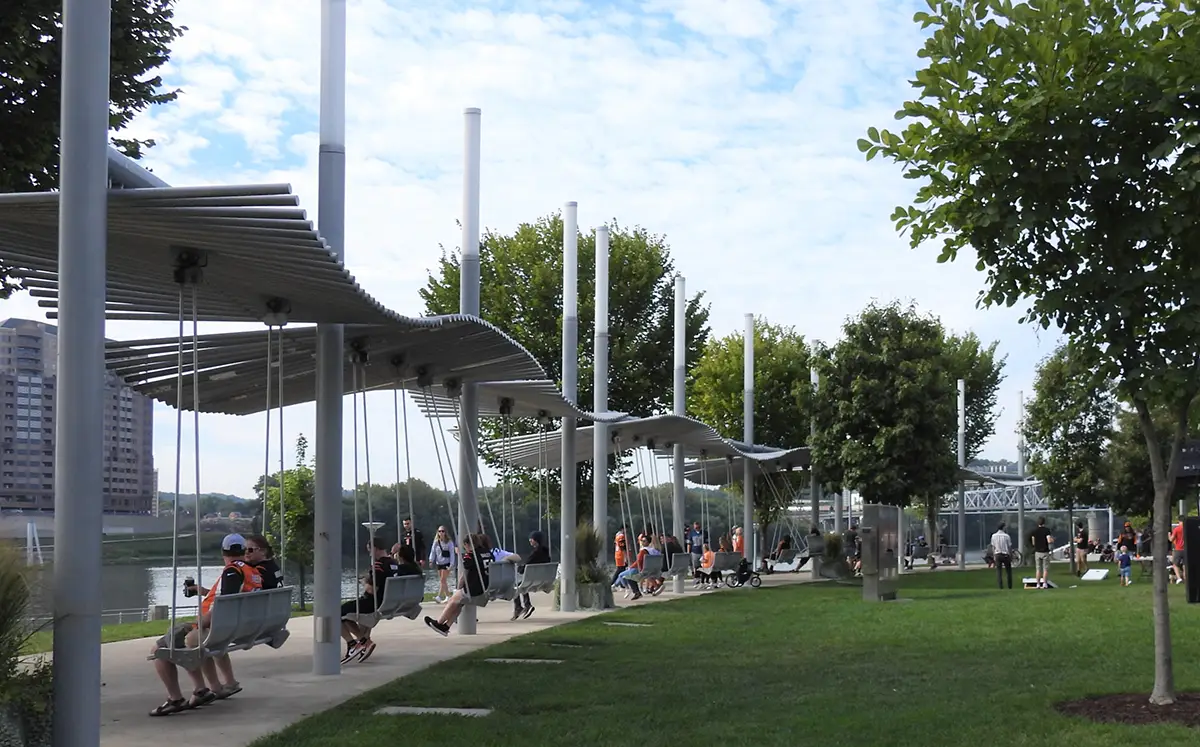 Rosenberg Swings are popular on a warm summer day.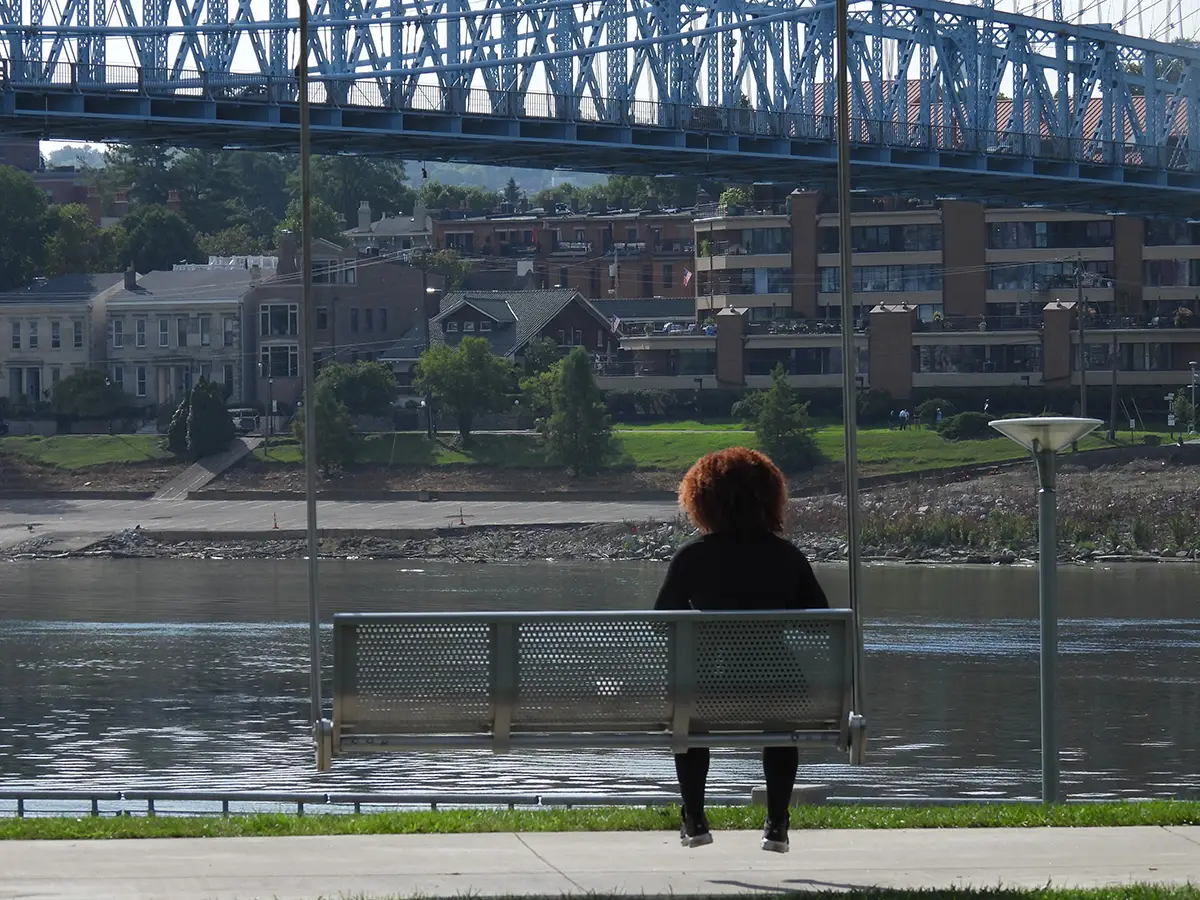 Thoughtful way to spend an afternoon on a swing in Smale Riverfront Park.
Communications
www
• TOTAL VISITOR SESSIONS: 7,187
• AVG MONTHLY SESSIONS: 2,396
• TOTAL PAGE VIEWS: 11,173
• MONTHLY PARKING VIEWS: 3,053
• AVERAGE DURATION: 0:54 mins
Additional Media Information
Further details are available here.
* Impressions equals the number of times users saw the post on X.com (formally Twitter).
‡ Engagements is the total number of times users have interacted with a post, including reposts, replies, follows, and likes.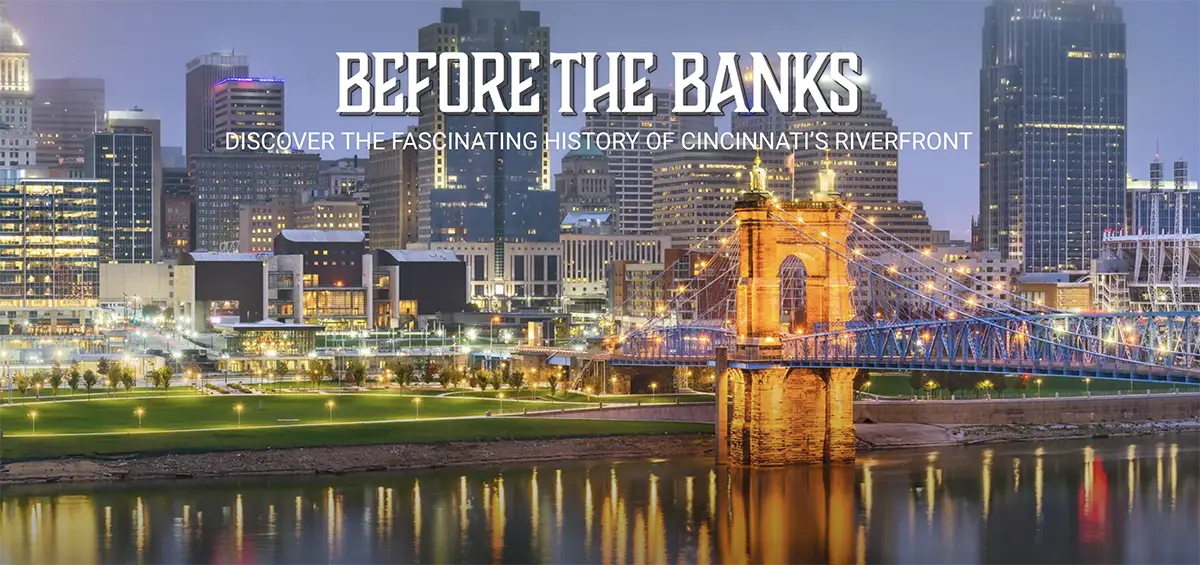 What's Next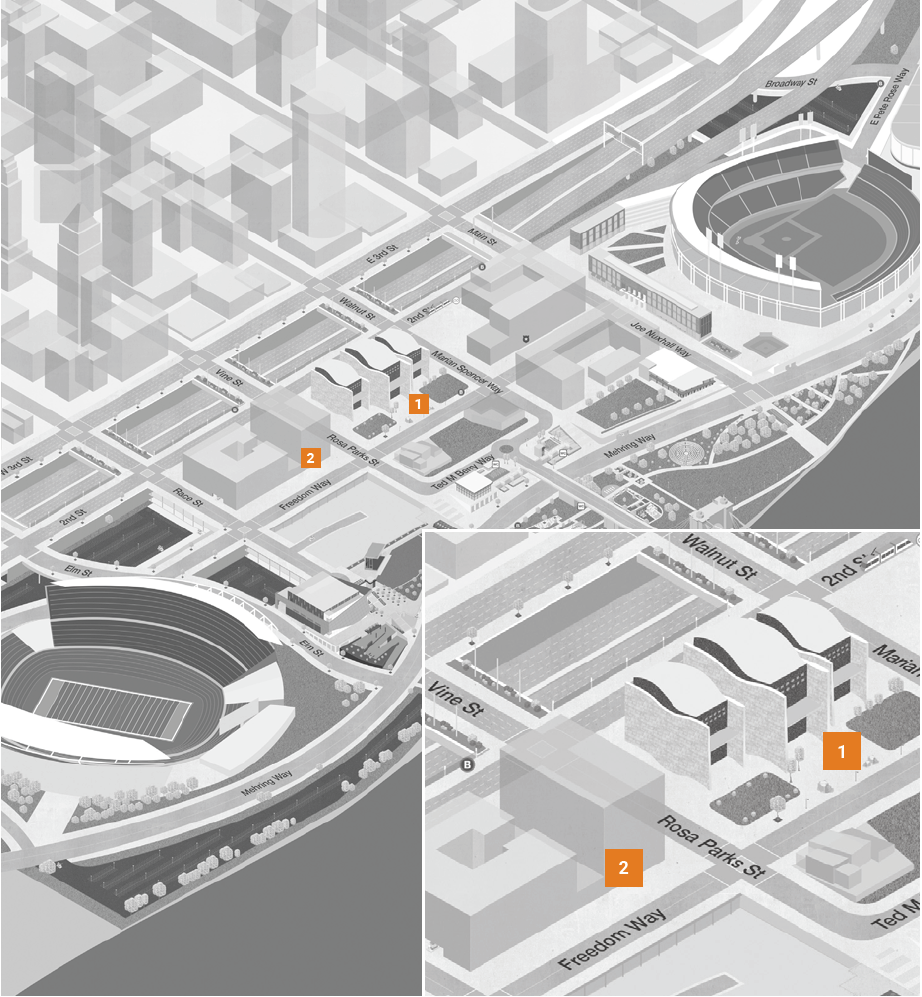 Implementation of Variable Message Signage Phase III (parking guidance within the Intermodal Transit Facility/Central Riverfront Garage) project will continue.
Red Leprechaun scheduled its opening for early October on West Freedom Way.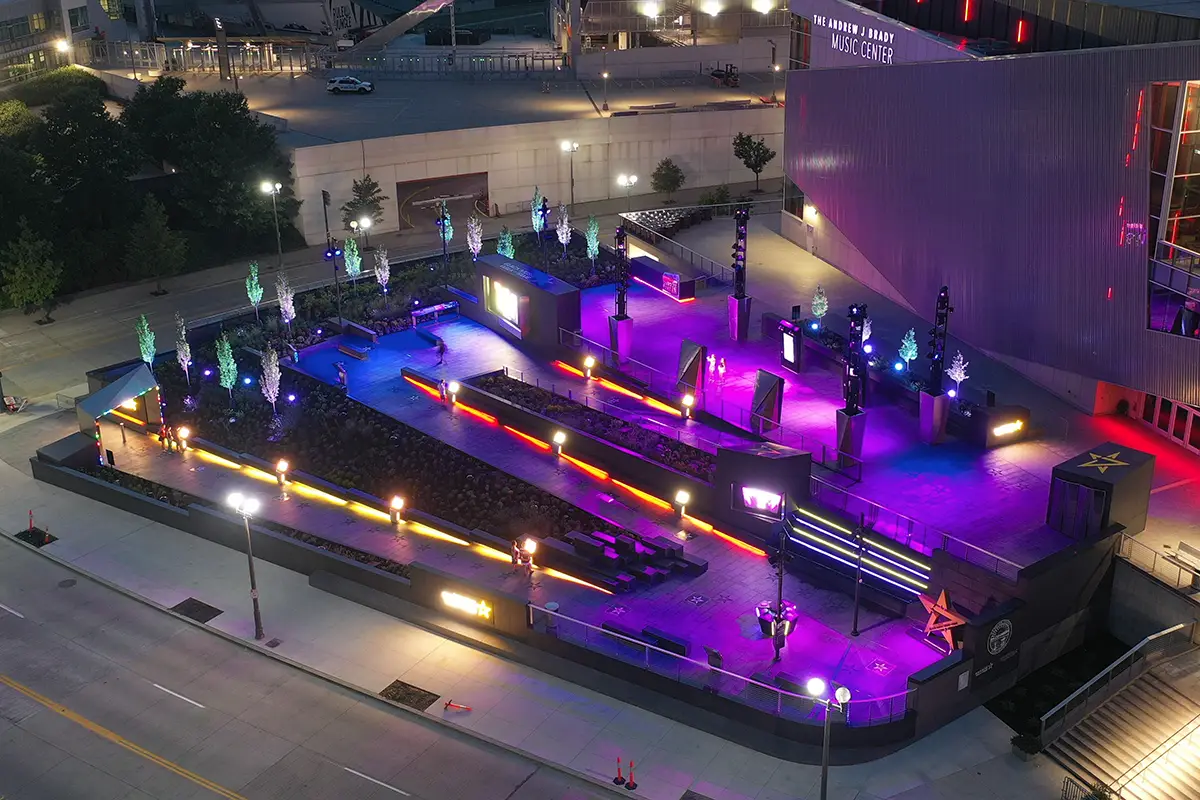 For more information: Phil Beck, AIA, LEED AP Project Executive The Banks Project (513) 946-4434